Lake Land to host ACES event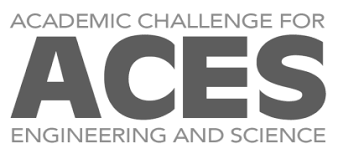 Lake Land College is planning to host the annual ACES (Academic Challenge in Engineering and Science) event for the first time in two years on Feb. 4. There will be 16 high schools coming to compete in categories of biology, chemistry, computer science, engineering graphics, English, mathematics and physics. 
Awards will be given on a team/school level as well as on the individual level. Advancing students will compete at the regional level at Eastern Illinois University. If they advance beyond that, they will compete at another higher level at the University of Illinois. 
At the Feb. 4 event, $1,000 tuition waivers will be given to the top two scoring individuals in each category. 
Volunteers for the event are needed from 8 a.m. until 2:30 p.m., as well as before and after for set up and clean up. If interested in volunteering, or for more information about the Academic Challenge contact Tessa Wiles, Director of Dual Credit and the Honors Experience at (217) 234-5044 or [email protected]