Owen Seifert, Business Manager
January 24, 2020
Love is in the air this February. With Valentine's Day quickly approaching, loved ones are searching for the cutest gift they can for their significant others and close friends. What if I told you we are...
Madelyn Kidd, Copy Editor
December 6, 2019
With winter on the way the Laker's volleyball 2019 season comes to an end as women's and men's basketball season starts. The volleyball team had quite a season filled with victories...
Austin Wendling, Co-Managing Editor
January 24, 2020
The Lake Land Magazine, published by the Marketing and Public Relations Office, is one of the central tools in spreading the news of Lake Land College beyond the campus, too...
December 6, 2019
As this year stretches into 2020 and students across campus settled into the rhythm of shorter winter...
December 6, 2019
Tara Blaser is an English and Philosophy instructor here at Lake Land College. She has been teaching...
Lake Land College plans to create a Tik Tok profile
December 6, 2019
Recently Lake Land College's marketing team spoke to most of Student Life about making the move...
Featured Staff Member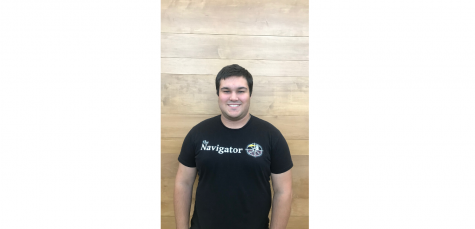 Austin Wendling
Co-Managing Editor
Austin is a sophomore at Lake Land College. He is an English major with plans to major in Secondary Education when he transfers to Concordia University Chicago. In his free time, he enjoys writing, reading, watching movies with friends and playing Pokemon...