Owen Seifert, Business Manager
January 24, 2020
Love is in the air this February. With Valentine's Day quickly approaching, loved ones are searching for the cutest gift they can for their significant others and close friends. What if I told you we are...
Michael Grovier, Co-Managing Editor
February 17, 2020
It is hard not to get excited about the Lake Land College women's basketball team. The team is ranked seventh in the nation and has outscored their opponents by an average of 21.4 points...
Chase Austin, Reporter
February 17, 2020
While standing outside Ed Thomas's office, there was an undertone of one who excelled in their craft. The hallway decorated with quips about communication, snipped from newspapers...
LLC agriculture student places top 15 in Miss Illinois State County Fair pageant
February 16, 2020
Makenna Green, a freshman agriculture student here at Lake Land College, recently competed in the...

Reynolds excited to join Lake Land College students in return to Southern Spain
January 24, 2020
Since his first trip in 2004, Lake Land College Spanish Instructor Casey Reynolds has known that he loves...
Getting to know the Lake Land Magazine
January 24, 2020
The Lake Land Magazine, published by the Marketing and Public Relations Office, is one of the central...
Featured Staff Member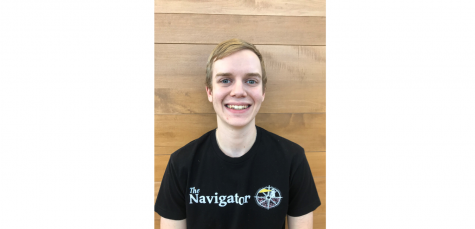 Michael Grovier
Co-Managing Editor
Michael is a sophomore at Lake Land College. He is a Political Science major. Michael plans to transfer to the University of Illinois' College of Media. In his free time, Michael enjoys playing disc golf, watching movies and playing his ukulele.