September 14, 2019
If a tree falls in the forest and no one hears it, does it make a sound? I simply think when a tree falls it does make a sound as long as you are close enough. The sound received by your eardrums is...
Michael Grovier, Co-managing Editor
September 14, 2019
Many fans of Eastern Illinois University Football were disappointed when EIU was ranked eighth out of nine teams in the Ohio Valley Conference Football Media Preseason Poll. However, there are some...
Michael Grovier, Co-managing Editor
September 13, 2019
When asked about the elements of Lake Land College's Tech Team, Wayne White summed it up by stating, "What we do here they don't teach in any of the classes." White...
Be The Match Registry Drive: How to be an ordinary superhero
September 13, 2019
What if I told you the cure for cancer was in the hands of ordinary people like you and me? For patients...
September 13, 2019
On Wednesday, Aug. 21 SAB hosted Welcome Day in the field house where all students could come and...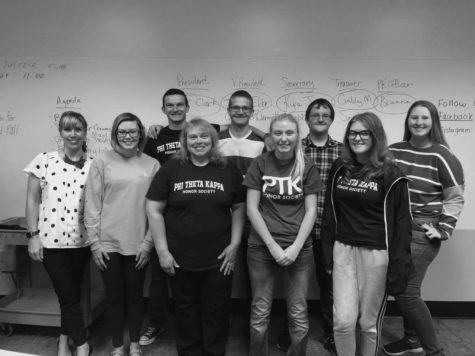 Krista Burrell named Outstanding Club Adivsor at club lunch
May 1, 2019
As an academic counselor for Lake Land College, Krista Burrell has served as the advising coordinator...