Mental Health Awareness month: what LLC has to offer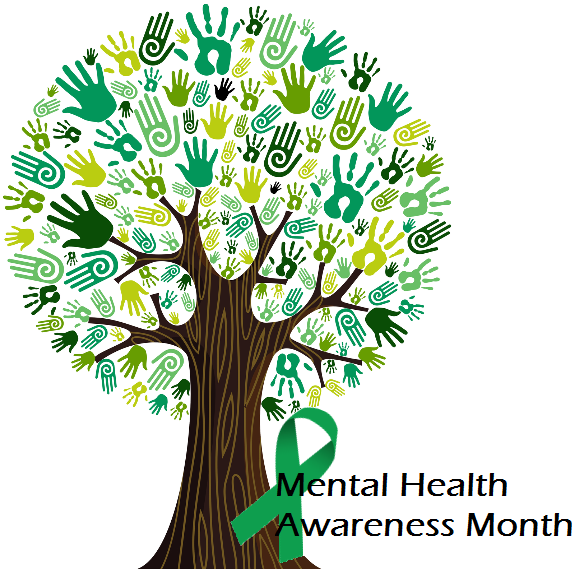 For every year since 1949, May has been deemed Mental Health Awareness month. College students and faculty across the country are taking part in observing Mental Health Awareness month. Many organizations, such as National Alliance on Mental Illness (NAMI) put out information on mental health awareness during May, so people may educate themselves and others about mental health's importance. 
Lake Land College (LLC) has a strong foundation for mental health, with help from faculty, students and partner mental health services. BetterMynd is an online therapy tool designed specifically for the struggles that college students may be going through. LLC is one of the many schools that has partnered with BetterMynd to provide free help to their students. Not only does the website help connect students with a therapist, but it also provides resources for learning how to deal with stress, self help techniques and more. 
LLC has also partnered with multiple local service providers to help students receive help for their mental health. Partner establishments include Heartland Human Services, LifeLinks and RISE Behavioral Health & Wellness. These places do a variety of therapy and treatment programs for mental health, addiction treatment and crisis interventions. LLC's website features a list of names and addresses of the businesses on their "Mental Health Resources" page. 
Lastly, LLC also has a club for students who need mental health help or want to provide that help to others called the Active Minds club. In this club, students can meet each other and help provide each other comfort and raise awareness for mental illness. They also feature a training program that helps students learn how to help other people experiencing mental health issues. If you are interested in learning more about or joining the Active Minds club, you can email their advisor, Andrew Gaines at [email protected]. 
Knowing that there are always people that want to help is always something you should keep in mind. Even at our small college, there are many resources to help students thrive. Also, speaking from experience, talking to a loved one or friend can greatly helped with mental health issues or stress.
If you do feel like you need help managing stress, or any other mental health issues, I urge you to reach out to someone you trust and/or use these resources provided above. If you feel that you are in crisis or are having suicidal thoughts, you can also Text "MHFA" to 741741 or call 800-273-TALK (800-273-8255) for immediate assistance. There is always someone who wants to help and see you feeling your best!