LLC takes part in the National Day of Silence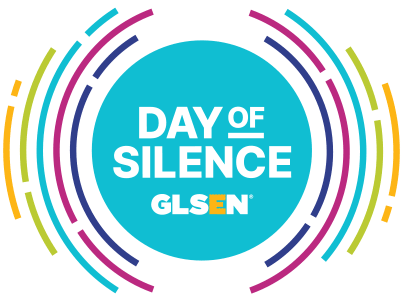 Lake Land College (LLC) is participating in a stand against discrimination of LGTBQIA+ people on April 22 with the National Day of Silence. The demonstration is led by GLSEN, a group that helps LGBTQIA+ students grow and learn in safe environments. 
The GLSEN Day of Silence is a national event for students all across America, where they "take a vow of silence to protest the harmful effects of harassment and discrimination of LGBTQ people in schools," according to the GLSEN. This event is a great way for queer students and allies to emphasize the heaviness in the silence they are often forced to have. 
Student Success Services Director Kim Hunter explained the Day of Silence concisely by saying, "The whole point of the Day of Silence is telling others that I'm silent, and therefore you can recognize that I wouldn't exist if you silenced us."
LLC's PRIDE club is planning to participate in the demonstration, as well as set up displays in the Luther Student Center for the Day of Silence. In their displays, they plan to share  with everyone information about the origin and meaning of the day, as well as educational resources to raise awareness of the discrimination. These displays will display several people's stories who faced a tragic end because of the discrimination and harm they received. 
This display will be in the Luther Student Center from April 11 until April 25. They hope to raise awareness through this display, as well as educate people on how to help LGBTQIA+ feel comfortable to learn and live in a safe environment. Many of these steps can be as simple as adding your pronouns in your Canvas profile to help transgender students feel more comfortable. Another very simple notion to learn is to "never out anyone, don't even insinuate it!" as said by the PRIDE members.
Instructor Katie Parrish noted that her "Safe with me" student allyship program, which is coming soon, would also be a great way to get educated on these steps to make queer people on campus feel more safe and accepted.
LLC's PRIDE club is also planning to have a student panel on April 20 where they will share their own stories and answer questions others may have for them. The panel will be focusing on things like the students' coming out journeys, their struggles with internal feelings and their relationships with others.
 The PRIDE students are happy to answer your questions, so be sure to check them out at Laker Point on April 20 at 11 a.m.! Also, free food is going to be provided, so that's even more incentive to stop by and meet our PRIDE panel!
If you are interested in joining PRIDE club or would like to know about their activities, you can check out their Facebook page Lake Land student PRIDE, join their Club email list by emailing [email protected] Unfortunately, they have already had their last meeting of this school year, but they will begin having meetings again in the fall semester!