BTS sells out Las Vegas show before public release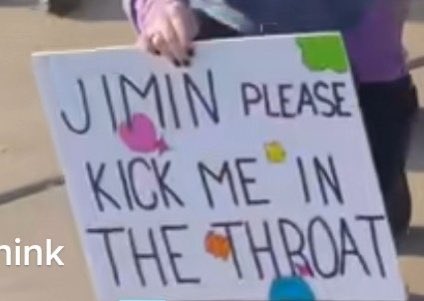 South Korean boy group BTS is once again making a splash in the US with their upcoming Las Vegas shows and Grammys performance. All of these events are set to take place in April, likely because they will already be in town for the awards show. American ARMYs are overwhelmed with excitement for the boys' return and the performances they bring with them!
The group is planning to have four shows on April 8, 9, 15 and 16 in the Las Vegas Allegiant Stadium. This venue has upwards of 70,000 seats, and the BTS ARMY (a name given for fans of the group) sold out all four of these shows before they even got to the general public. Fans who own an ARMY membership got a pre-sale, and all of the nearly 300,000 tickets sold out in mere minutes. 
Similar to BTS's Los Angeles show earlier this year, the group will also be offering a "Live Play" venue from each show. With a "Live Play" ticket, fans can gather with fellow ARMYs and watch the concert in realtime in a theater-like setting. The "Live Play" shows are being held in the MGM Grand Garden venue, the same venue that is being used for the Grammy awards a mere week beforehand. The 16,000 tickets for this theater showing range anywhere from $60 to nearly $200, and most of the tickets have already sold after just being released days ago!
Fans are loving the irony of this venue being used for both the Grammys and the "Live Play" shows. User @jungkookssworld boasts, "so bts are gonna perform at the grammys, having their 4 sold-out stadium concerts in las vegas the following week and [the] arena where grammy is taking place is where the concerts' live play will be. The power they hold. Bts legends that's right." Many ARMYs have been making comments that the Grammys venue is merely a "theater" for BTS, pointing out how large and dedicated their audience truly is.
Speaking of the Grammy Awards, BTS has recently been announced as both nominees and performers for the 64th Annual Grammy Awards. The group is nominated for "Best Pop Duo/Group Performance" for their megahit "Butter," which spent three months at No. 1 on the Billboard Hot 100. Fans hope the group gets a better treatment for their performance this year, after last year they were slotted last while the awards show continuously strung fans along by saying they were "coming up next" from the beginning of the show.