Big Time Rush's big-time reunion tour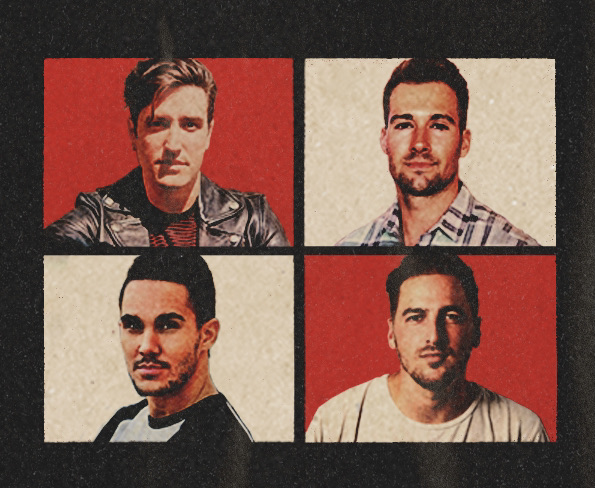 After a 7 year long hiatus, Big Time Rush is finally back together! The world went crazy after BTR teased their comeback by all of the members changing their profile pictures to an all red icon. On July 19, 2021 the band posted a short promo video that announced that the band was performing in New York and Chicago in December of 2021. 
Their promo video was recorded in a dramatic "where are they now" type of style. The video started by showing Kendall Schmidt hiking through the woods, James Maslow working under the hood of a car, Logan Henderson(the aspiring doctor) playing operation, and Carlos PenaVega playing with his children.The promo was posted on all of their social media accounts with the caption, "WE ARE BACK! It's been a minute but we couldn't be more excited to see you! Let's make up for lost time."
Since the band is only returning for two shows, their tickets were instantly sold and are currently being resold by scalpers. At the time of release, scalpers are selling the tickets for prices ranging from $300- $2,700 each. 
The band originated from the Nickelodeon sitcom "Big Time Rush". The series was aired from 2009 to 2013 and told the story of four teen boys from Minnesota who were whisked away to Los Angeles to create a boy band. The entire series is embedded around the message that no matter how famous you get, you must always be true to yourself.
The group had a total of five tours between 2011 to 2014. They also released three albums and had four chart-topping hits. Their single, "Boyfriend" featured Snoop Dog and peaked at number 72 on the US Billboard Top 100. By 2019, the group had sold over 5.8 million songs and albums. 
In April of 2020, the band joined together to film a COVID-19 PSA and to spread love to fans. Later in June that same year, the boys conducted a virtual reunion to celebrate the 10-year anniversary of their hit song, "Worldwide". They recorded an acoustic version of the song that was later uploaded to PenaVega's Youtube channel. 
Although not many fans were able to get tickets to Big Time Rush's reunion tour, the fact that the boys are finally back together has brought a feeling of happiness and nostalgia to many young adults who grew up watching Big Time Rush on Nickelodeon. For those mourning the loss of not being able to see their favorite boy band perform live, the four seasons of Big Time Rush is available on Netflix to binge watch whenever you need a dose of serotonin!