Lake Land's plan for the summer and fall semesters
Madelyn Kidd, Always so stressed it's now a personality trait
April 1, 2021
Lake Land College is excited to announce that they plan to have the fall semester to be a format each student wants. Students will be able to choose if they want to have a more on-campus schedule, to stay online or a mixture of both. President Dr. Josh Bullock released a statement: "We are excited to announce that Fall 2021 is designed around you. We will be offering a mix of in-person, virtual and online courses this fall. When building your schedule you can select the format that best fits your personal preference."
Lake Land also used a survey created by the Phi Theta Kappa Honor Society, PTK, to understand more on what students want and what they're struggling with in the current virtual environment. With the results of the PTK survey, Lake Land was able to access what changes needed to be made to help students in an unusual school year.
About the current local COVID-19 statistics and what our upcoming future would look like, Dr. Bullock stated on behalf of Lake Land, "We are hopeful that our nation will continue on a positive trajectory in mitigating COVID-19 and that employees and students will soon have the opportunity to receive a vaccination. We will remain flexible in planning, while closely following local, state and national guidelines. The safety protocols we established a year ago are working well and we plan to continue them into the summer and fall. Face masks, daily self-screenings and social distancing will continue to be required to maintain a safe learning environment."
For the summer 2021 semester, the college stated their plan is to follow "a more traditional summer mix of modalities where most classes are offered online or virtually, with some in-person options." As opposed to the fall schedule where "you have the option to choose from in-person, online or virtual modalities for many classes. With virtual offerings, you can expect to meet online at specific scheduled times."
About the Contributor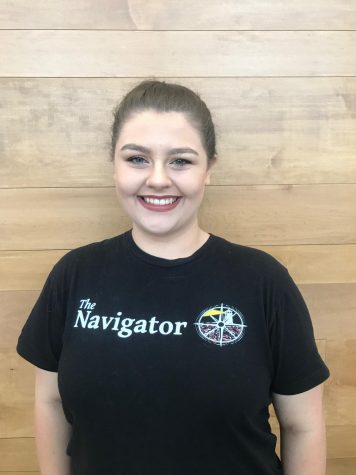 Madelyn Kidd, Editor-in-Chief
Email: [email protected]

Madelyn is a sophomore at Lake Land College, and she is a Liberal Arts major. Madelyn has plans to major in journalism...