"Charm": Tracy Wolff's "Crave" series brand new addition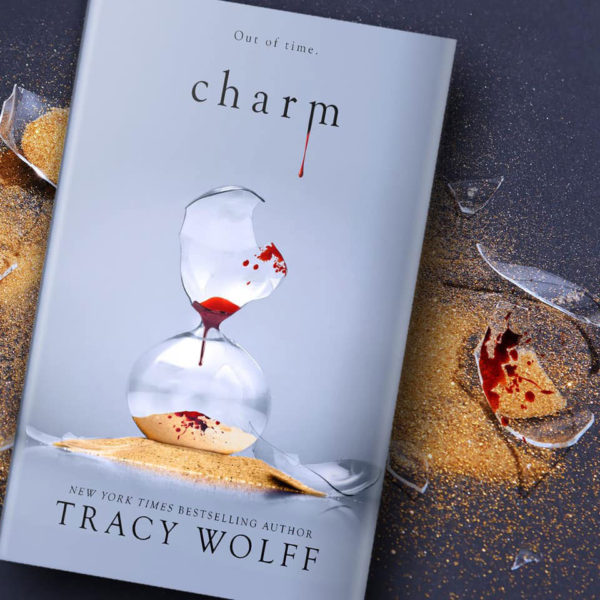 "Charm" by Tracy Wolff is the brand-new addition to her "Crave" series, which was released on Nov. 8. This new addition is the fifth book in the series. The series gained traction over the COVID-19 pandemic during 2020 and continued to gain  popularity through Social Media platform "Tik Tok." This newest addition is supposed to take place between the first and second books in the series. 
For those that have not read the first and second books, beware of spoilers ahead. This new story takes place in the mindscape of the main character, Grace. This is after she traps herself and Hudson, the evil older brother of the main male character, Jaxon, in her mind. In the second through fourth books, readers get various hints throughout that foreshadow what might have transpired in this mindscape. When Grace comes out of the mindscape in the second book, she doesn't remember any of what happened. This story is supposed to give readers an explanation on what happened. 
The first book came out in 2020 and gained popularity among young adults because of its similarity to "Twilight" and "The Vampire Diaries." It features a school called Katmere Academy where all the supernatural youth are sent to school to learn how to control their powers or abilities. This school is where it is safe for them to be who they are without fear of being killed by humans. Grace believes she is just a simple human and is brought to this school after the tragic death of her parents. Katmere is run by her Uncle Finn which is how and why she is brought there. She then meets this gloomy, emo boy named Jaxon. She is unaware what and who the school is for and why everyone acts like she is fresh blood, literally. 
At the end of the first book, we briefly meet a character known as Hudson, the brother of Jaxon. Hudson runs at Jaxon with a sword and Grace jumps in front of the sword trapping both herself and Hudson in her mind for four months. When she comes out of her mind after these four months, she does not remember anything that happened within these four months hence "Charm." This book is supposed to give readers an insight into what happened between Hudson and Grace within those four months because once Grace starts remembering and has Hudson stuck in her mind for a long time, she grows to love him. 
This book is the second to last of the "Crave" series and many fans around the world are very excited to read it and get back into the world of Katmere Academy.