The new and improved Lake Land College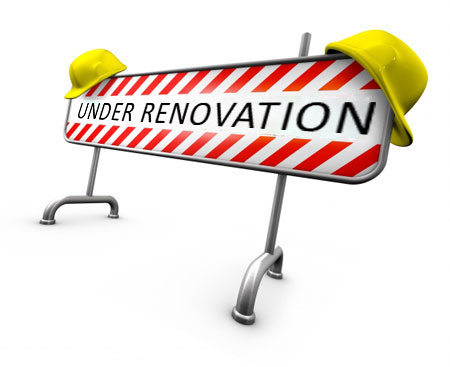 During the summer, the campus had several renovation projects and many more are scheduled for the near future. The people responsible for the renovation projects on campus are Scott Rawlings, the current Director of Physical Plant Operations, and Kimberly Wellbaum, Facilities Coordinator of Physical Plant Operations. 
Rawlings stated, "This past year at Kluthe Center in Effingham, the air conditioning died and was replaced with the new air conditioning on the roof this summer while there were no classes."  At the same time, Rawlings mentioned that "We are still working on the needlepoint bipolar ionization, which is helping the building system, which we are installing all over campus. This is more or less a gigantic electronic building air cleaning, taking out the mold, pollen, viruses and bacteria, and that's ongoing right now."
In addition, Rawlings added that "The sidewalks on campus were repaired along with the roads that led to campus. We did not do the Northwest, Northeast, and Southeast Parking Lot since they are beyond repair." Wellbaum added, "Parking Lots A, B and F weren't repaired during the summer, but we worked on C, D, E and the roadways. We plan to add more or reroute roads and sidewalks on campus to make it more accessible." 
Regarding Parking Lot A and Neal Hall, Rawlings mentioned that "A few years ago Lake Land College submitted a grant request to the Illinois Capital Development Board (CDB). We were awarded funding to repair lot 'A.' Parking lot 'A' was set to be ground up, and a new blacktop was laid this summer. With supply chain issues/shortages from COVID and other roadway projects connecting to this lot, Lake Land College and Illinois Capital Development Board decided to push back this project until spring/summer of 2023."
Regarding door security, Rawlings and Wellbaum explained, "the ID cards will allow you to access the building if you are authorized to be in a building at certain times. They give the cards to Radio/TV students so, at night, the students would be able to swipe their cards and go into the building. We will put the door security at approximately 90% of the doors on campus." 
Additionally, Rawlings revealed, "unbelievable amounts of furniture went in this summer. A lot of it happened late due to not getting parts and material. We are putting up a new battery system this year at the Library for the ISS (Information Systems and Services) for power outages and the computer system. In case of a power outage on campus, if a student is accessing the VMWare remotely off campus, they would not be affected while the power outage on campus should last only up to ten minutes due to the backup battery system." Wellbaum brought up "new bleachers were installed at the Field House this summer." 
Rawlings also stated that they plan on improving the landscaping and overall looks of the buildings on campus since some of them are over 40 years old. These renovations are just the beginning of an improved LLC. Keep an eye out for all the new renovations on campus this year!