Mother's Day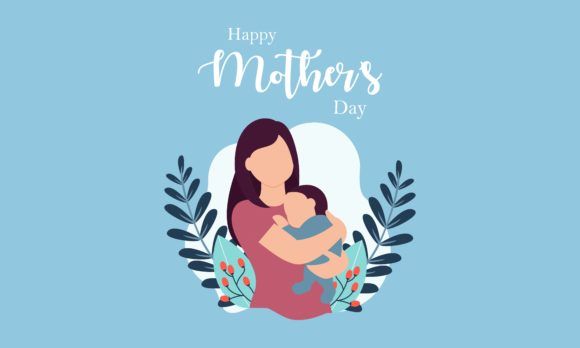 Mother's Day is a day meant to honor mothers, motherhood, maternal bonds as well as the influence of mothers in society. It complements similar celebrations such as Father's Day, Sibling's Day and Grandparent's Day. In 1914, U.S. President Woodrow Wilson signed a proclamation designating Mother's Day to be held on the second Sunday of May as a national holiday to commemorate all mothers. This year Mother's Day falls on May 8.
Here at Lake Land College (LLC), many women who hold important positions are mothers and some are even grandmothers. These women shared their views on the importance of Mother's Day, and what the holiday truly means to them.
Valerie Davis-Lynch, the vice-president of student services, said that "Mother's Day is about showing appreciation for the mother figures in our lives."
Her statement made a point that "some [families] may be blood-related, some may not be. Celebrating the women in our lives that are supportive and caring is key." 
Sarah Hill, the director of library services, asserted that to her "Mother's Day means gathering with extended family for a meal and laughter."
Amanda Arena, the manager of the bookstore and textbook rentals indicated that, "Mother's Day is a time I reflect on how blessed I am to have three wonderful and healthy children." 
Arena reflected, "It is also time I can truly appreciate what my mom did for me and still does for my children. I try to take time throughout the year to appreciate my children and mother but Mother's Day is a great reminder of just how lucky I am to be a mother and still have my mother in my life."
Brittany Aitken, the community outreach coordinator, showcased her view on Mother's Day: "Mother's Day means recognizing my own mother and all that she has done for me. She is a living, breathing example of compassion, dedication and life to the fullest."
Aitken's appreciation of her mother reflects her own actions. She states, "As a mother of two and working full time, I try to find ways in my day to day to make time to connect with my girls. It may not always be as much time as I'd like, but I'd like to think they wake up and go to bed every day knowing how much I love them and that they are the most important things in my world."
Kimberly Hunter, director of student success services, announced that "Mother's Day is one day out of many, and my kid is pretty great about expressing his appreciation of me as his mom throughout the year, and to his grandmother as well, so I like to think Mother's Day is every day if you do it right."
It can be difficult to find a work/life balance, and these women are no exception. Lynch shared her view stating that finding the time to manage her family along with her duties at LLC is "a struggle."
However, she shared her solution to the problem: "One thing I do is schedule time for everything, both professional and personal. It is very important for working mothers to take time for themselves."
Oppsingly, Emily Hartke, the chair of counseling and judicial affairs advisement, stated that since she is an empty-nester, "there's not so much balancing that goes on between work and mom duties."
Meanwhile, Hill explains how her work/life balance is important to her and for others: "I think it's important for all employees to keep a strict work/life balance and make sure we are working to live, not living to work," said Hill, "For example, I don't have my work email on my phone so I can help maintain that work/life balance."
Arena said that "Balancing work and home life is difficult and sometimes can be overwhelming."
She explained that when she feels unbalanced, she makes "a conscious effort to get the two balanced again either by taking a vacation day to spend time with family or setting time aside on weekends"
Arena continued on to say, "It's a balance that I think most working mothers (and really all parents) struggle to find!"
Hunter expressed her challenge of having to balance work and home life by explaining her experience as a single mother. She stated "As a single mom, I have to match the demands of my job with spending quality time with my son. That means, for me at least, making sure that I am participating in the activities that mean the most to him. While many parents have kids in many activities, my son has one – Scouting – which we put most of our combined energy into so that the time we spend doing that has the most impact, both as an activity itself, as well as time spent together." 
Mother's day is a day meant to celebrate all maternal figures in people's lives, so do not forget to celebrate your mother on May 8 this year!