Staff Editorial: Thanksgiving foods that make us Pil-grin
Preheat your ovens and add an extra hole to your belt, Thanksgiving is here! Many families are continuing the tradition of gathering for a meal, even through this pandemic. That means some of our favorite, and least favorite, dishes are going to be made. So, of course, here are the best and the worst Thanksgiving dishes according to the Navigator Staff. Do these foods keep you fed, or make you wish you were dead?

Of course we have to start with the traditional Thanksgiving turkey. The Navigator Staff all can enjoy turkey. None of us would say immediately turn it away, but for some of us there is something else we would prefer.

Stove-top Stuffing is a must have at a Thanksgiving dinner, at least that is what most of the Navigator Staff believes. However, nearly all of the other half of the staff seems to think it belongs in the trash.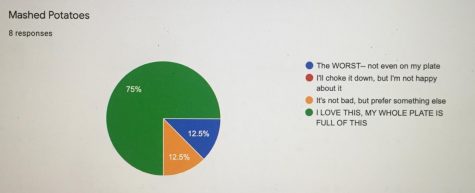 Potatoes make an appearance at nearly any celebration. Whether that means fried, boiled, stewed, etc. The list goes on and on. Today we decide if mashed potatoes make the cut, or flop under the pressure.
The Navigator staff nearly all had the same opinion in this decision. Mashed potatoes will be piled onto our plates this Thanksgiving, next Thanksgiving and for all Thanksgivings to come!

We think it is safe to say that dinner rolls should be offered at every meal. Bread is simply a must. The Navigator nearly wholeheartedly agrees, dinner rolls can make or break Thanksgiving dinner.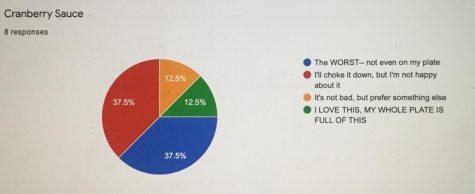 Cranberry sauce is typically known as the most disliked Thanksgiving dish of all. Jokes have been made throughout the media for years and according to the majority of the Navigator Staff, it is almost upholding that title.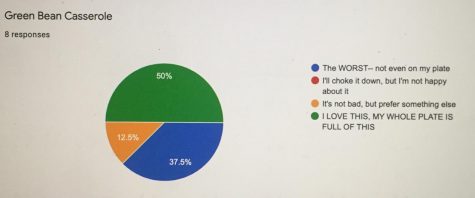 The Staff is once again split on this dish, which is often the case with green bean casserole. It is both the staff's favorite and least favorite dish to see at the table on Thanksgiving. It will probably be found on our plates, we just are not always very happy about it.

Though Mac-n-Cheese is not always seen at Thanksgiving dinner, the majority of the Navigator Staff feels that it should definitely be there. Most of the staff cannot get enough of this stuff!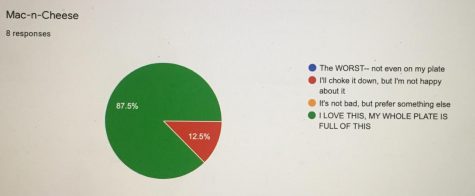 Corn, eaten even at the first Thanksgiving. The Navigator Staff upholds this tradition as well by proclaiming our love for this dish, or at least most of our love. This is a dish we cannot miss out on, even if we are not always its biggest fan.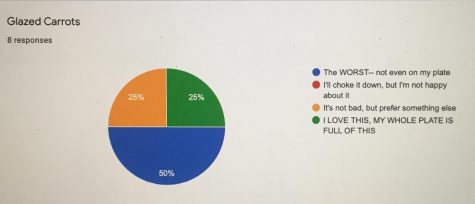 Glazed carrots actually scored the lowest on this list. The majority of the Navigator staff will avoid these things at all costs. However, there are a few of us who are very excited to see glazed carrots, and will have heaping piles on their plates.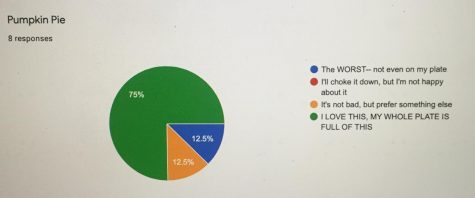 Ending this discussion the most of the staff will end their meal, pumpkin pie. Pumpkin pie is also a fan favorite, though it is not for everyone. This dessert is yet another Thanksgiving classic. Most of us cannot pass up a slice of this dessert.
In last place, Glazed Carrots! 50% of the Navigator staff cannot stand this dish!
In third place, a fitting three way tie, Stove-top Stuffing, Green Bean Casserole and Corn. All winning 50% of our staff's hearts.
In second place is yet another tie, this time between Mashed Potatoes and Pumpkin Pie. A mix of sweet and savory Thanksgiving dishes.
The Navigators overall favorite Thanksgiving dish ends in a tie between Dinner Rolls and Mac-N-Cheese. A side full of carbs simply cannot be topped!
The Navigator staff wishes everyone a Happy Thanksgiving. Hopefully everyone gets some of their favorite dishes at their dinners, and enjoys time with whoever they spend their holidays with.