Kim Hunter named the new Student Success Services Director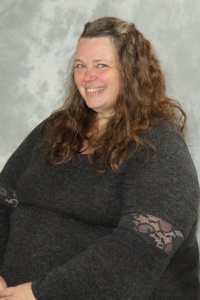 Lake Land College (LLC) has named a new director, Kim Hunter, for the Student Success Services Center (previously referred to as the Tutoring Center). Hunter says she is very student oriented and really excited to continue to support students here at LLC. Hunter enthusiastically exclaimed that she "loves to connect with students and to help them build towards their hopes and dreams." She continues, "I look forward to being able to help more students in my new role."
Hunter has worked on campus for the last three years, the latter two as the Coordinator of International Studies and the year prior as the Intensive English instructor. Before her arrival to LLC's campus, Hunter worked at the Douglas County Health Department, providing service through Community Outreach.  Hunter's road to her new position began when she was an instructor at Purdue University in the field of Composition, Business Writing, and Professional Writing from Aug. 2012 to Sept. 2019.  
Hunter emphasized that teaching at Purdue University "really put [her] in a position to work in the Tutoring Center." Additionally, Hunter affirmed that she is changing the name from the Tutoring Center to Student Success Services because the center "will also encompass testing, tutoring, proctoring, and the International Studies program now under the umbrella."  Furthermore, Hunter plans to retain services such as "drop-in tutoring for math, as well as tutoring by appointment in all subjects." She continues, "However, I hope to scale up our offerings for drop-in tutoring to include writing assistance, as well as other high need subjects."  
The newly enhanced Student Success Services Center is expected to offer something that benefits all Laker students to achieve their academic potential. Many students find it helpful to talk to Hunter about their plans at LLC.
Hunter said that she enjoys being anchored here in Coles County and that her family is fully integrated into the greater LLC community. Hunter has one son, Kallen, who is 11 years old. When Hunter is not busy with work on campus, she "enjoys traveling, reading and shopping!