Nintendo Direct Sept. 23 2021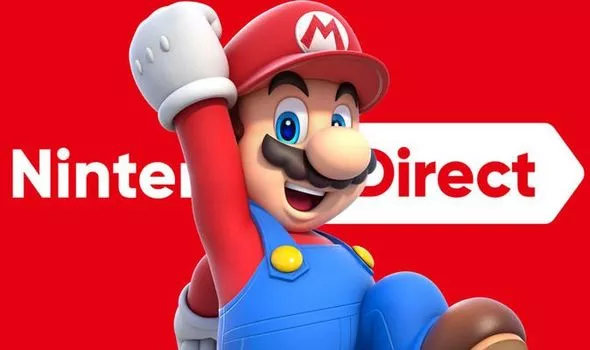 During the online presentation, there were multiple exciting announcements and updates for Nintendo fans. Here are some of the big announcements. 
They started the broadcast with the "first trailer for Monster Hunter Rise: Sunbreak," the new expansion pack for Monster Hunter Rise. The workers at CapCom are working on "many new elements that will enhance the experience for players," says host Yoshiaki Koizumi.
Following Monster Hunter Rise: Sunbreak, was an announcement about Mario Party Superstars. With 5 boards from the N64 games, this game is meant to be a mix of new and old. "Mario Party Superstars launches on the Nintendo Switch system October 29!" the announcer says with cartoonish excitement. 
Next was an announcement many Nintendo fans have been anticipating. Hyrule Warriors: Age of Calamity piqued all Legend of Zelda fans' interest.This trailer teased at some of the content to look forward to in the new expansion. Wave 2 – Guardian of Remembrance is available Oct. 29 on the Nintendo EShop
Fans got an update on the final fighter for Super Smash Brothers: Ultimate. However, viewers were not told who their last fighter was during this broadcast, but instead were directed to the final Mr. Sakurai Presents. So the fans waited until Oct. 5 and it was announced that the newest character to join the brawl would be Sora, from the series Kingdom Hearts.
Everyone's favorite pink blob made an appearance during this Nintendo Direct as well! Kirby and the Forgotten Land is expected to be released in spring of 2022. "We hope you'll look forward to Kirby's new adventure" Koizumi says with a smile.
Animal Crossing: New Horizons players have been awaiting an update for quite some time. After its release in March of 2020, and its big summer time update in July 2020, players have gotten tired of the game. Well it is time to return to your islands, because a new update is scheduled for November. 
More was announced about the game on Oct. 15, at the Animal Crossing: New Horizons Direct. During this live broadcast many new features were discussed. One of these includes a fan favorite barista, Brewster. Brewster's coffee shop, The Roost, will be built onto the museum. Along with new reactions, furniture, and decor options, the people at Nintendo have added ceiling lights and shelves into this update. There will be so much more to explore in the final free update.
During the ACNH Direct they also announced a new DLC for the game, Animal Crossing: New Horizons- Vacation Homes!
An update to Mario Golf: Super Rush! Koopa Troopa is now a playable character, along with new ways to play, and new courses. 
Dying Light 2 Stay Human and Dying Light Platinum Edition were both announced. Stay Human is scheduled to come out in February of 2022, meanwhile Platinum Edition will come out at the end of October.
Metroid Dread, which was officially announced during E3, made an appearance during this Nintendo Direct. This will be the first Metroid game Nintendo has made in nearly 20 years. The last game, Metroid Fusion, was released in 2002. This shocked many fans to see the old title make a comeback.
Dread is continuing the story of bounty hunter Samus Aren, and was made available to the public Oct. 8. 
A new form of Nintendo Online was also announced, with some nostalgic features. N64 games are made available to those paying for the membership. It also brings a number of Sega Genesis games with it. Nintendo Switch Online + Expansion Pack will be available at the end of October.
The new chapter of DeltaRune was made available to the public after the broadcast, along with the launch of Castlevania Advanced Collection.
Towards the end of the Direct Shigeru Miyamoto announced that he had been working with Illumination Studios to make a "full-length animated Mario movie for the big screen." It is expected to be released during the holidays of 2022. Dec. 21 is America's release day. Read more in the Navigator's article "New Super Mario movie casting is both perfect and horrifying", coming to you Nov. 1, to learn about casting and other information.
Splatoon 3: Return of the Mammalians is scheduled to release in 2022. The game takes place in a new world, keep an eye out for any new info!
After a long wait, starting in 2017, Bayonetta 3 is officially coming out next year. Miyamoto thanks everyone for their patience and understanding.
Though there were many other trailers and announcements during the broadcast, these were just some of the big ones.
Watch the broadcasts listed for yourself!
Nintendo Direct: Nintendo Direct – 9.23.2021
Mr. Sakurai Presents: Super Smash Bros.™ Ultimate – Battling with Sora – Nintendo Switch
Animal Crossing: New Horizons Direct: Animal Crossing: New Horizons Direct 10.15.2021