The thrilling new season of American Horror Story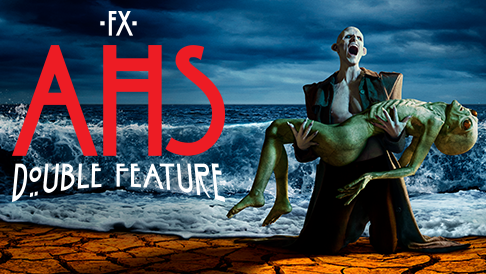 Just in time for the spooky season, American Horror Story has finally released a new season after nearly two years. The first episode of 'Double Feature' was aired on August 25, and a new episode is being released every Wednesday on FX and available to stream the following day on Hulu. Unfortunately for Netflix users, the season will most likely not be available to stream until fall of 2022. 
The new season, written by Ryan Murphy, is set up to be split into 2 parts. The first part, 'Red Tide', features Evan Peters, Sarah Paulson, Macaulay Culkin, Finn Wittrock, Lily Rabe, Billie Lourd, Leslie Grossman, and many others. The cast is said to be replaced in the second part of the season, 'Death Valley'. 
'Red Tide' is based upon sacrificing your way of life, in order to unlock your true potential. But, of course the American Horror Story franchise makes that concept a lot less wholesome than it sounds. In order to produce great artwork, the characters must shed the blood of those they consider to be dispensable.
The main characters, Harry Gardner, his wife Doris, and their daughter Elma move to a small town in Massachusetts in hopes that the atmosphere would inspire Harry's writings. However, Harry is faced with the same question as most people in the community, 'Would you sacrifice everything to be talented?'. Just as all seasons of AHS go, every episode is full of unexpected twists, constant thrills, and existential dread. 
The second half of the season, 'Death Valley' is still a bit of a mystery. What we do know about this part is that it involves aliens and gothic societal critiques. The trailer displayed a heavy government conspiracy theme. The dialogue also suggested some kind of morphing between humans and other unknown species. 'Death Valley' is expected to debut around Halloween.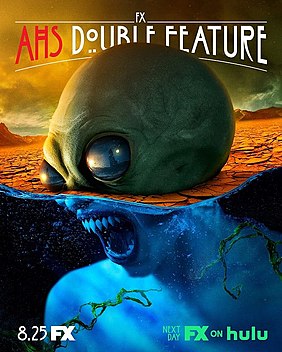 If you are looking for something to get you in the Halloween spirit, American Horror Story has got you covered! The good thing about these seasons is that you do not have to be caught up with the past 10 seasons to watch. Each season follows a different yet equally as chaotic and amazing storyline. So grab a snack and be prepared to be on the edge of your seat the entire time you watch this riveting and frightful show!