Fall in love with fall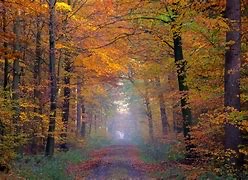 Fold up those shorts, and grab a hoodie as school comes back into session, because fall is here! Here are some of my favorite things to do in the fall that hopefully you may try!
Number One: Dirt Racing
I have just recently been introduced to dirt racing and I absolutely fell in love. Racing happens every Saturday, either at Charleston Speedway or Macon speedway. My personal favorite track to go to is Macon just because it is a safer track and that's where my friends race, but I still go to both! While we are always changing between the two, the experience is the same as you see cars going really fast, hitting each other, and dirt flying on your face. The racers really try their best to put on a show and have a good time and it's fun watching and cheering them on.
Number Two: Football Games
Football is so fun to watch and cheer on your local team. During highschool, I would love to sit outside and watch the football boys play. I also loved watching and feeling the energy of the fans, and our community was, and is, amazing! The boys worked so hard each and every practice and always showed great sportsmanship. I come from a small town, so we focused on sportsmanship more than anything. In my opinion, it's just a great sport, and I  love supporting athletes. It's also a great way to enjoy the night and show off cute hoodies. 
Number Three: Bonfires 
A quieter way to enjoy fall nights and show off cute hoodies is to have a bonfire. Bonfires are so relaxing to me, as the warmth and sound of the fire calms me down. It's also a great way to come together with friends and just talk. During the fall weekends, my friends would come over and we would just hang around the fire. We would let off the stress of the week and talk for hours on events that happened. Bonfires are also how I celebrate my birthday every year since I am a fall baby!
Number Four: Horror Movies/TV shows
Celebrating my birthday with a bonfire was so much fun, but as I got older, I enjoyed adding horror movies to the celebration. Growing up, I always loved a good scare and scaring others So when I watched my first horror movie, I was hooked. Its name was "The Others," and I definitely recommend watching it on a fall night! While "The Others" is not scary and is more of a mental health movie, it was still amazing to me. "The Others" follows the story of a mother and her children as they deal with intruders in their house. It's full of crazy plot twists as well as some spooky history. "The Others" is still one of my favorite movies, but when I watched "Silent Hill" shortly after, I fell even more in love with the horror genre. Horror has also followed me into TV, and my favorite show to watch around Fall time is American Horror Story. American Horror Story focuses on the spooky and weird things in America like freak shows, asylums, and even witches. This show has now been running for ten seasons, but my favorite season to watch again and again is season four. Season four highlights the freak show and has great music as well as a good storyline. I also like the setting as it includes Halloween in this series and a creepy clown. 
Number Five: Haunted Houses/Trails
To be honest, I hate clowns but the Effingham Mall haunted trail "Night Terrors" would be nothing without their clowns. Created by Dawn Harper and Stephanie Foster, Night Terrors is a jumpscare walk through. For only $15 or ($13 when you donate a nonperishable item) you can get the pants scared off of you. Also at the main entrance, you can take pictures with some of the actors. Another place you can take pictures with the actors is "The Dacey Hallow" in Pana and Shelbyville. The creators deck out a nature trail and allow you to walk through with only a candle lit bucket and tour guide for only $10. Both these start in late September and are tons of fun for the Halloween season!
Number Six: Pumpkin Patches
Something else fun that opens in late September is the "Great Pumpkin Patch" in Aurthur. The patch features agricultural tourism as it strives on agricultural art. As you walk into the patch you will see numerous decorations made out of flowers, pumpkins, and even hay. You are also able to step into the amazing Amish ice cream shop and get pumpkin ice cream, cookies and cider. If you step out of this store or look to your left upon entry you will see rows upon rows of pumpkins. These pumpkins are perfect for carving and doing one of my favorite traditions, which is carving a Jack-O-Lantern! I love visiting this patch every year and then sitting down with family to carve and make some pretty cool faces that will sit on my front porch until  Halloween is over! 
Number Seven: Celebrating Halloween 
Speaking of Halloween, it is my favorite Holiday. I love spooky so of course a holiday dedicated to the spookiness has my name all over it. When I was young I loved playing dress up, and Halloween was the one day I was able to dress up scary! I have been almost everything: A vampire, zombie, dead princess, evil fairy, broken doll, a witch, you name it! My favorite costume as a kid was when I dressed as a witch. This year I'm going to be a vampire again but I get to use SFX makeup and look even scarier!
Number Eight: SFX Makeup
SFX makeup (or Special effects makeup) is the way to make your face look like a spooky character from your tv! If you are really good you can create all kinds of gruesome things. My favorite thing to create using SFX is scrapes and even bruises count. Scrapes are very easy to make as you just need red eyeshadow, a couple brushes, liquid latex, a blow dryer, a mascara brush, brown and red makeup, and a tutorial video. SFX does take  quite a bit of time to master but at the end it is so cool!
Number Nine: Pumpkin Spice Everything!
And finally, it's not fall without pumpkin spice! Pumpkin spice just makes me feel all warm inside and so does coffee, so mixing the two is a blessing from God! I also love pumpkin spice in the form of pie and cookies with cream cheese. A fall tradition of mine is to make pumpkin pie with my grandma and get pumpkin spice coffee with my mom. Sometimes we also get the pumpkin pie blizzard from DQ but if it's all in one day, you might have too much pumpkin spice!