SGA elects new student trustee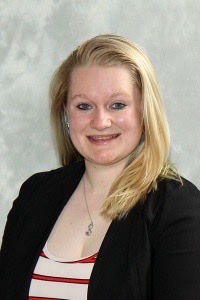 Lake Land's Student Government Association has elected its new student member to serve on the Board of Trustees. Katie Greuel has been elected to serve on the board as a representative of the student body for the 2021-2022 school year. 
The Windsor native is currently a sophomore studying engineering. After graduating this spring, she plans to transfer to a four-year university to study either mechanical or nuclear engineering. 
Greuel was inspired to run for the position by instructor Matt Landrus, who thought she would be a good fit. Before starting her higher education career, Greuel served in the Navy. She was given the position of Leading Petty Officer, which included similar duties to those of student trustee. 
Greuel's responsibilities include attending weekly SGA meetings and monthly board of trustee meetings. Her job is to take the concerns of students to both organizations and make sure to represent these well. She said she has business cards with her contact information that she plans to leave in classrooms and common areas. 
Greuel says the SGA's current main focus is promoting recruitment for the upcoming school year. With the majority of classes and activities being off campus since the beginning of the COVID-19 pandemic, all student organizations have lacked members. 
To contact Greuel, her student email is [email protected].