Black History Month bingo event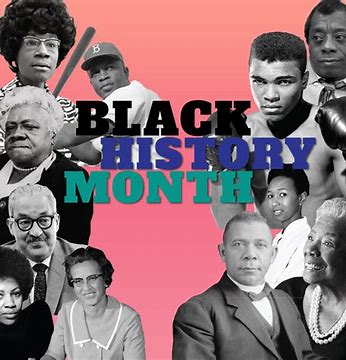 The last Student Activity Board (SAB) event in February was the Black History Month Bingo, which was held at Laker Point inside the Luther Student Center (LSC) on Feb 22.  This was the first time that the SAB has hosted an event concerning Black History Month. The activities are always free for students along with community members. The primary focus is on the participating students to network, win beneficial prizes, and have a good time.
The event is designated for each participant to use a Bingo Card in each seat. David Stewart, who has been the chief information officer for Lake Land College (LLC) since Jan 2021, was the caller for the Bingo games. Stewart gave a historical fact pertaining to Black History Month when a Bingo number was rolled by one of the students who is currently a part of SAB. 
The games played were Traditional (straight line either across, vertically or diagonally), four corners (four numbers at the edge of the card) and Blackout (with all numbers covered.)  The free space counts for Traditional and Blackout games, but not for four corners.
Stewart mentioned that the difference between Bingo games held at the Moose Lodges in both Charleston and Mattoon and last Wednesday is that "For Black History Month, after every number was called, I gave a fact related to the ball that was rolled. There was a Black History fact that I informed everyone of the Black historical moments."
In regards to prizes for each participant, he pointed out "There were s'mores kit in case anyone was interested in making s'mores, we had Air Pods, we had blankets that were Lake Land branded, we had hats, we had (ink) pens, we had keychains and spaghetti kits for starving college students. We gave them an opportunity to give them some food. There was Lake Land water bottles and much, much more."
He concluded, "I appreciated SAB for sponsoring this event and for all the prizes that came out of the SAB. The Student Life Office sponsored this and I appreciated all the information that they are sharing. It just shows that Black History is a significant part of the United States history.
At the end of the event, each participant received the book "So you want to talk about race," written by Ijeoma Oluo. The 2022 Lake Land College Perkins Reserve funding as well as the Inclusion & Diversity Education Committee on campus provided this book. This book touched on past and contemporary aspects of race relations – from police brutality, white privilege, intersectionality, affirmative action, school-to-prison pipeline, racist slurs/jokes, cultural appropriation, microaggressions, model minority myth, etc. 
Oluo is a writer and speaker whose work on race has been featured in the New York Times, Washington Post, The Guardian along with other media outlets. She has twice been named to The Root 100 and received the 2018 Feminist Humanist Award from the American Humanist Society. 
To stay up to date with SAB events for the rest of the semester as well as subsequent semesters, visit Student Activity Board Events – Lake Land College. In addition, all SAB events will take place every Wednesday from 11AM-1PM and will be held at either the Laker Point or the Laker Gym inside the Laker Fieldhouse.