Spring Break staycation ideas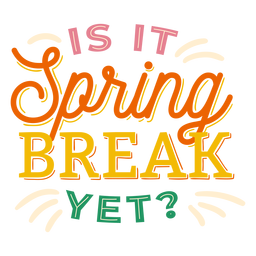 Still want to have fun during Spring Break, but want to stay local? Here are five short day-trip ideas if you're spending your Spring Break as a stay-cation in Coles County!
Day 1: BIG Things, small town
Venture to Casey (Located about 34 miles southeast of Mattoon) to check out all of the "Big Things" the little town has to offer! Casey, Illinois is home to several certified "world's largest" items (including, but not limited to, the world's largest wind chime, rocking chair, mailbox, wooden shoes/clogs, golf tee, pitchfork, key, gavel, twizzle spoon, golf driver, barber shop pole and teeter totter.) They have plenty of insta-worthy sights to check out. 
After venturing to Casey to check out their record breaking big items, you may be hungry! Casey is home to one of the most popular family-owned pizza joints in the area. Casey's Greathouse of Pizza is definitely the place to fill up! Their unique homemade menu offers something for every pallet.
Day 2: Wander in Nature
Did you know Lake Charleston is home to 5.5 miles of walking trails, plus a 3.6 mile lake-loop? This lake hidden in the middle of the wilderness of Coles County is perfect for the adventurous hiker, the slow-paced nature lover or even your dog (be responsible, clean up after your pet!). Lake Charleston offers plenty of picnic areas (we encourage you to pack a lunch!) as well as an area to hang your hammock! A day spent in nature is never wasted!
Day 3: Explore Coles County's Historic Roots
Located near rural Lerna, IL, Lincoln Log Cabin is not only historic but one of the more scenic gems in Coles County. Part of the Abraham Lincoln National Heritage Area, Lincoln Log Cabin preserves the 19th-century home of Thomas Lincoln and Sarah Bush Lincoln, father and step-mother of the 16th President of the United States. 
Start your visit with a stop in the visitors center to learn more about the Lincoln's and 1840's living. Be sure to grab a map to take advantage of all that this Coles County Staple has to offer. Exploring nature, birdwatching, and fishing are also encouraged while visiting!
End your visit with a picnic in one of their shelter areas, just make sure you left it better than you found it!
Day 4: Shop Small!
Sometimes, you just need a shopping day. Spring break is the perfect time to let loose and have some "retail-therapy" as you recharge and power through the Spring semester!
Start your day with a latte & your favorite danish from Milk & Honey Coffee House (located on Charleston Avenue in Mattoon). Don't forget while you're there to check out the FD Boutique, located in the same building! 
Venture down-town and see what Mattoon has to offer. Not only is the downtown area home to the nearest Amtrak station, it's also home to so many locally owned and operated small shops and businesses. Tailor Boutique, Hild Market and Past & Present are unique shops and boutiques you should definitely check out! From the trendiest clothing, to the cutest home decor, these shops will help you have the best day out, and you'll be supporting your local community!
Day 5: Arthur, IL
Be transported back to a more simple time in history, to a village where the streets are heavily traveled via horse and buggy by the Amish population of what has been deemed "the heart of Illinois Amish Country." Arthur, IL has so much to offer as a day trip! 
Start your day off with the breakfast buffet at Yoder's Kitchen. This traditional, home-style cooking is sure to please your palate, and fill you for the day's adventure! Yoder's is a popular choice amongst tourists and residents of Arthur, IL. This family-owned restaurant is home to plenty of dining space, as well as a gift shop!
Next venture over to Green Meadow Farm. This quaint little family farm is a must-stop for your time in Arthur. Stock up on farm-fresh yogurt, and kefir and take a buggy ride! The farm is home to many animals and is a unique visit while you're in the area.
Aikman Wildlife is the perfect place to check out, next! The drive and walk through zoo safari adventure is home to dozens of wildlife, definitely not native to the midwest. Learn about over 90 different species of animals, take a wagon adventure, and meet the entire pack of wolfdogs. Don't forget to check out the Museum of Prehistoric Life as well as the gift shop before you leave.
End the day in Arthur with a stop at The Homestead Bakery. This bakery is housed on 200 acres and also home to The Great Pumpkin Patch. The Homestead Bakery is open all year and the perfect place to stop in for something delicious to eat! Home to pies, cakes, cookies and "other great stuff," as described by their website, you must visit the Condill family and all their multi-generational family farm has to offer!
Regardless of how you spend your time away from Lake Land College, we hope you are safe and make memories that last a lifetime!