Cops & Clippers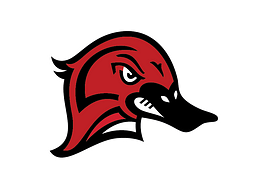 On Sept. 14, the Student Activity Board (SAB) hosted a "Cops & Clippers" event at the Theater in Luther Student Center. The guest speaker for this event was Tyrone Dennis, a St. Louis native.  Dennis is a Lake Land College (LLC) alumni who played for LLC's men's basketball team and graduated in 1999 with an associates degree in criminal justice. 
After graduating from LLC, Dennis transferred to the University of North Alabama (UNA) in Florence, Alabama. He continued to play basketball and graduated in 2002 with a bachelor's in criminal justice and sociology. After graduating from UNA, Dennis played professional basketball for two years in Columbia, a country in the northwestern part of South America. However, in 2004 Dennis became a police officer in Atlanta, Georgia and transitioned away from playing basketball.
In 2010, Dennis was promoted from an officer to a detective. In 2015, as a detective, Dennis and his partner were voted the Investigators/Detectives of the Year by the Atlanta Police Department for his anti-gang outreach program, Cops & Clippers. In 2016 and 2019, Dennis was awarded the Community Service Award by the Atlanta City Council for the aforementioned program. According to Dennis' personal website, Dennis is certified as a gang expert and testified in court cases involving gangs at the state and federal levels. Dennis is presently the Director of School Safety & Security for the Rockwood School District in suburban St. Louis, Missouri. 
The Cops & Clippers program, founded by Dennis, began in Atlanta. He started the program because he wanted to be the change that his community and those across the nation needed. He initiated an engagement with fellow police officers, the media and community members in a barbershop setting to engage in a dialogue that had not already taken place. This program officially began on March 1, 2018. The purpose of this engagement was to have a dialogue in which everyone's voices were heard.
First-year Assistant Coach, Brian Egejuru, explained that Coach Larry wanted the entire team to attend the SAB event considering "it was easy for our players to relate to him since many of our players share similar backgrounds and he was the former player for Laker Basketball (1997-99). In addition, it is easy to make bad decisions and I wanted our players to understand the message that he is trying to tell us so that we don't want to get into a situation we don't want to be in." 
Tyler Chapman, a point guard on LLC's men's basketball team, stated that "We (the team) had conversations with him (Dennis) after the event. Social media is not your friend when it comes to illegal stuff.  It's crazy how much is on there regarding people who are involved in that. It is also crazy how our favorite artists are connected to the streets." He also said that after his basketball career is over he plans to travel the world while being a journalist and directing movies. 
Aaron Davis, a point guard on LLC's men's basketball team, profoundly stated that "Even if you make a mistake in your life, it's never over. It's up to you to get yourself together and get on the right path and still be successful." He is currently majoring in Biology and plans to go into sports medicine in the future. 
Dailliss Cox, a shooting guard on the team, illuminated the importance of "watching your back and your surroundings. You can get caught up easily by being at the wrong place at the wrong time and don't put everything on social media." He is currently a business major at LLC and plans to eventually own his own business.
Hopefully, we can all make the right decisions by not engaging in any criminal activities. Putting these activities on social media makes it easier for law enforcement to incriminate you since social media is public domain. Just bounce back, get your life in order and continue to make good decisions as well as be a positive influence in the global community.