Bad news for Blagojevich
Former governor Rod Blagojevich appeals to federal judge for lighter sentence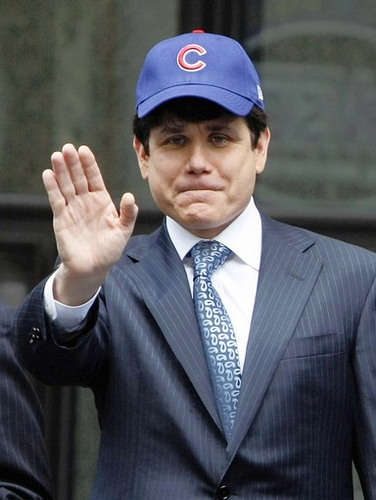 Illinois, where our former governors make our license plates. Of the last seven governors Illinois has elected, four have been sentenced with at least one white-collar crime and ended up in prison. The latest of these governors is the 40th governor, Rod Blagojevich. While Blagojevich was sentenced many moons ago, he has made headlines yet again when he tried to get his 14-year prison sentence cut to only four years.
Blagojevich has been spending the first part of his sentence at a Colorado federal prison, where he will remain for many years to come. Blagojevich was arrested at his home for trying to sell former Senator Obama's senate seat when he was elected President of the United States in 2008. He was quickly impeached and forbidden to ever hold a public office in the state of Illinois again.
Recently, he appealed to a judge to reduce his sentence. He testified in prison via teleconference transmission. This was his first public appearance since being sentenced. Many people remember the former head-of-state with pitch-black hair, but the full head of hair has since turned white.
Blagojevich's daughter Annie, 13, did her best to make a case for her father, saying, "I almost don't want to grow up because I want to wait for him to come home." Amy Blagojevich also made a statement, where she mentioned that phone calls, letters and visits can only go so far.
Blagojevich could be seen wiping his eyes during his daughter's tearful testimonies. He made the statement, "I think I'm a very different person and I think I've become someone who has learned a lot from the mistakes I have made."
The federal judge upheld Blagojevich's sentence, despite the pleas from his family. Blagojevich will now have a rough release date of 2024. While Blagojevich's crime may have been victimless by definition, many critics say his administration helped to further destroy and decay the foundation Illinois state rests so heavily on.