The Voice goes Grande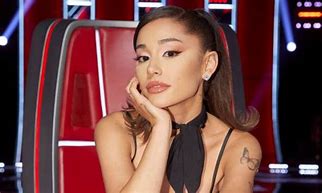 You heard it here folks! The Grammy award winning Ariana Grande has joined the star-studded coaches of The Voice. She has taken Nick Jonas's spot and performed in their grand opening.
When announced as the new coach, Grande said, "I am so honored and excited to join The Voice family! I have been a huge fan of the show for such a long time. I can't wait to go head to head with the incredible coaches."
Side by side with Kelly Clarkson and John Legend, who are also Grammy winners, she is fitting in well. After her second day there, Grande started learning from co-star Blake Shelton how to tease the other coaches. She interrupts Legend mid sentence during the Blind Auditions by playing her smash hit "Thank U, Next" over his voice. She pulls the same sort of antics on Clarkson and Shelton.
However, Clarkson is still super excited Grande is on The Voice and says, "I've done it with all the guys, and it's cool…but I like having the female energy to kind of bounce off of. I'm a girls' girl. I have a lot of girl friends, so I'm welcoming of that." 
Last year Clarkson was surrounded by Jonas, Shelton and Legend so having another girl is exciting to her. The two women also plan on ganging up on their male co-stars to get team members. 
Shelton also loves Grande on the show. Through the beginning of the season, he helps Grande but as the show goes on, he tries to recruit Jeremy Rosado who was also being recruited by Clarkson. Ariana ruins their alliance and tells Rosado he would do better on Clarkson's team. 
Shelton jokingly gets furious and says, "I can't believe Ariana just did that after having her back and trying to help her. It was a slap in the face. The friendship is over." 
This did not phase the "Positions" singer, and Clarkson defends her by simply saying, "Sisters over misters!" and high-fiving Grande.
This four-chair-turn showed Grande that it's every coach for themselves on The Voice. As they get out of the Blind Auditions and into the Battles, people are watching the pop diva closely to see if she can win her first season. Grande tells the viewers that she "has something to prove," and cutely winks at this question.
Tune into this season of The Voice on Tuesdays at 7 p.m. on NBC or Peacock and watch these coaches and artists battle it out to the end.