Football is back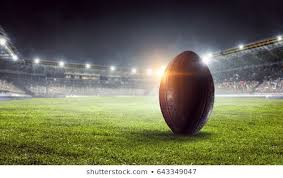 It's finally October, the leaves are changing colors, the heat of summer is fading, and finally, with much debate, football is back! On September 10, the 2020 NFL season opened with the reigning champs super bowl champs the Kansas City Chiefs defeating the Houston Texans 31-20. With how 2020 has gone, football gives a much-desired sense of normalcy, but it has not been without controversy or misstep thus far.
Over the summer, there were questions asked about how contact sports could be played amidst a global pandemic. However, the NFL was sure it could provide player safety and bring our beloved sport to the main stage – with a few provisions of course. Both the NHL and the NBA opted to require players to stay in a "bubble," providing separation from the outside world, with great success. The NFL, however, decided the "bubble" strategy was not feasible in their circumstance and chose to go a different route. Players and staff entering any facility are temperature checked and given a screening questionnaire, players are tested daily, and players are equipped with data trackers, called Proximity Recording Devices, to record information and assist in contact tracing. Now, as small clusters of positive COVID-19 tests crop up across the NFL, the season seems to be teetering on a ledge.
What is important to know? Keep an eye on the schedule. The NFL just recently announced changes to the schedules of eight different games; six teams now have different bye weeks. As the success or failure of the NFL's COVID-19 containment procedures are determined, there are sure to be more changes on the horizon. Fantasy Football is more unpredictable than ever! Look to your specific application or website's policies as to how they will be handling the schedule and bye week changes as well as their policies on midweek game cancellations. There does not seem to be an NFL bubble in sight – it does not seem to be in the realm of possibilities due to the sheer number of personnel for each of the 32 teams. 
The takeaway? After such a long year, filled with so much it seems like the world will never be the same again, a breezy, sunny Autumn day of watching your favorite stars take the field brings such a feeling of normalcy. A break away from the politics, the pandemic, the stress of whatever 2020 has brought you; we can come together to jeer and cheer and laugh and scream together. Just in time to begin thinking about things we are all thankful for, the football season is back to remind us how much we have missed coming together across all boundaries to cheer for our favorite teams. As always, let's continue to hope for healthy players and fantastic competition!