Athletic scholarships, team practices and changes to sport seasons: how COVID-19 impacts Laker athletics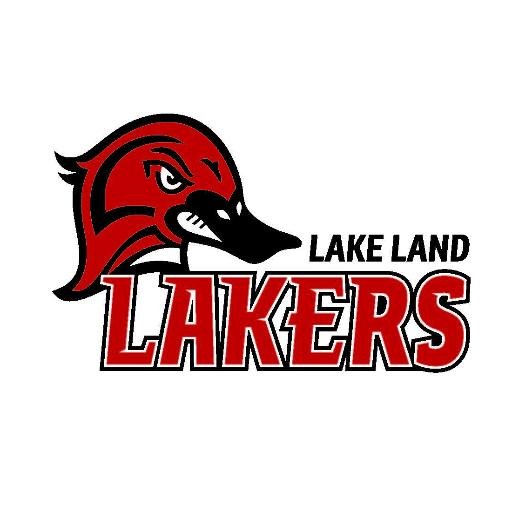 Editor's Note: Like many policies and procedures involving COVID-19, these policies and procedures are subject to be renewed and updated based on guidance from the NJCAA, CDC, IDPH, Restore Illinois and the LLC Return to Campus plan.
Earlier in July, the NJCAA announced new guidelines to move all five of the competitive sports at Lake Land College, volleyball, men's basketball, women's basketball, softball and baseball, to the spring 2020 semester. However, the NJCAA is allowing each sport to have a 60 consecutive calendar day practice and limited scrimmage schedule during this semester. All five scrimmages will take place starting Sept. 1 and ending on Nov. 22. 
Due to the circumstances, Laker athletes have the choice to not participate this fall semester and will still be a part of the spring 2021 season. Athletes also have the choice to transfer to another college and be granted a release. Back in March when Lake Land College went online, many questions were asked about athletic scholarships. An athlete with an athletic scholarship who chooses not to participate in the fall scrimmage season will maintain the tuition, books and fee scholarship. However, any grants-in-aid for room and board will be discontinued for the fall 2020 semester. Athletes still have to fulfill all credit-hour completion and GPA requirements to continue their scholarship for the spring 2021 semester.
There are also additional guidelines Laker athletes are expected to follow in order to return to campus. Athletes must sign an acknowledgement of understanding and agreement to abide by all protocols and sign a Student Consent for Participation, Assumption of Risk & Release. They must submit documentation of a current physical clearing them to play and proof of health insurance. They must complete a concussion ImPACT testing and online training recommended by NJCAA on best practices to prevent the spread of COVID-19. 
There is also a new daily check-in protocol requiring athletes to wear face coverings and have their temperature taken at the Field House door before they are allowed to enter. Athletes are required to bring their own water bottle with their name marked on it to practices and workouts. In practice protocols include athletes being encouraged to use their own equipment when possible, usage of hand sanitizer at the beginning and throughout practice, and to minimize physical contact as much as possible. Post practice protocols include all balls, equipment and high touch areas to be disinfected by athletes and coaches and athletes to immediately leave the Field House at the end of practice.
On scrimmage game days many protocols are required. Only game day staff, the athletic trainer, coaches and players will be allowed into the Field House with a 50 person maximum requirement. This also means cheerleaders won't be allowed at the men's basketball scrimmage games. Outdoor facilities are not required to follow the 50 person maximum. However, stands will be blocked off and spectators will need to bring their own chairs and maintain social distancing from people outside of their household. When possible, face coverings and social distancing is required. At the end of each game, athletes are not allowed to interact with opposing players or fans.
For scrimmage game travel there won't be any overnight stays during the fall semester, face coverings are required, athletes will already be dressed in uniform to limit time spent in the locker room and the teams will travel in vans with individual seating and will sit in every other seat. 
Laker athletes and coaches are expected to follow the Return to Campus plan and protocols if anyone exhibits symptoms or tests positive for COVID-19. If a member of a team exhibits symptoms or tests positive, all members of the team who have had close contact with the individual are required to be quarantined for 14 days.
Overall, Lake Land College's athletic departments ultimate goal is to keep everyone safe and healthy until things resume as normal.