How The Hype House has fallen apart just after it was created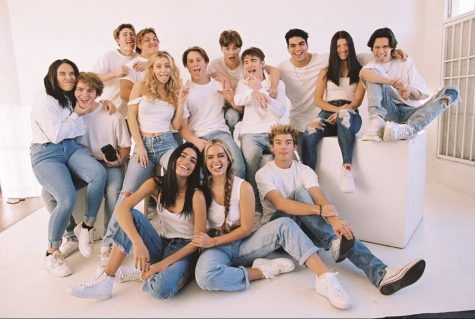 On March 28, 20-year-old TikToker and co-founder of the Hype House Daisy Keech uploaded a video on YouTube revealing some of  the shady behind-the-scenes of The Hype House. For those who don't know, The Hype House is a mansion in L.A. where multiple TikTok stars film at and live at part-time with a few living there full-time. The official cofounders are 21-year-old Thomas Petrou and 17-year-old Chase Hudson, Charli D'Amelio's,TikTok's most followed account, ex-boyfriend. 
In November 2019, Hudson and Petrou came up with the idea for The Hype House and told Keech about it. Keech loved the idea and put in a $18,000 deposit to start The Hype House, yet despite helping start The Hype House Keech stated she's received zero recognition as a cofounder. 
Keech's name is on the house lease along with Petrou although she is no longer living there, which is where problems started. Keech had an argument with Petrou, who is a long time friend, about Petrou not getting Keech's permission to shoot a music video at the Hype House, which she also owns. Petrou also was renovating the house without telling the landlord. This caused Keech to leave, and she's starting the same concept as The Hype House elsewhere with other TikTokers that were a part of The Hype House until they left siding with Keech.
Now there are arguments and lawsuits on who should get to own the brand name "The Hype House" between Keech or Petrou and Hudson. Keech's lawyer stated that the lawsuit is a "protective and preventative measure against intellectual property squatting," according to "Insider." Her lawyer also stated about each individual's ownership percentage, "We even indicated to them [Petrou and Hudson] that, you know, there could be people that have larger ownerships…if it felt right. We wanted a democratic process. We wanted everyone at the table."
With the lawsuits and multiple members divided on different sides, it seems that The Hype House has fallen apart and may not recover to be the same as before.