Sales students turned professionals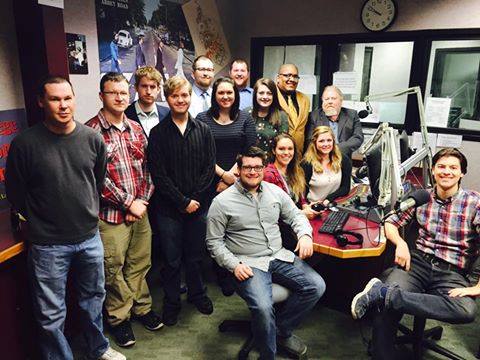 Lake Land College has many programs that offer real world experience and great resume builders. One program notorious for building such skills is the Radio and TV Broadcasting program, specifically the Broadcast Sales course. Taught by station manager and department head, Greg Powers, this course teaches students how to successfully sell advertising for broadcast stations.
Powers requires students to become a certified Radio Marketing Professional (RMP) as certified by the Radio Advertising Bureau. The class is a great resume builder for students who are just starting out. The RMP designation is the first step in a comprehensive, multilevel training and certification program developed and administered by the Radio Advertising Bureau. RMP graduates must complete a rigorous course of study that focuses on mastering the knowledge and skills necessary to help local businesses maximize their advertising success. To earn an RMP diploma, candidates must pass a challenging, one-hour online examination.
The Radio Advertising Bureau (RAB) is the sales and marketing arm on the Radio industry. Today the constituents number nearly 7,000 members, including some 6,000 stations in the U.S., and over 1,000 associate members in networks, representative firms, sales and international organizations. RAB leads and participates in educational, research, sales, and advocacy programs that promote and advance radio as a primary advertising medium.
"I'm looking to pursue a career in sales, and this class helped me to experience the way sales work outside of a retail position," said Bree Lankford, a Broadcast Sales student. "Having the RMP certification is going to greatly benefit me when it comes to finding a job after graduation. Companies love that added bonus of broadcast experience."
Students who received certification are as follows: Josh Bear, Ethan Deadmond, Debbie Focht, Darrius Frazier, Ralph Greenhalgh, Adam Jackson, Hannah King, Bree Lankford, Lee Mayhood, Caleb Moody, Justin Moore, Bailey Rueff, Benjamin Sporleder, James Tague, and Kevin Watson.