Outlook on 2020's music festival season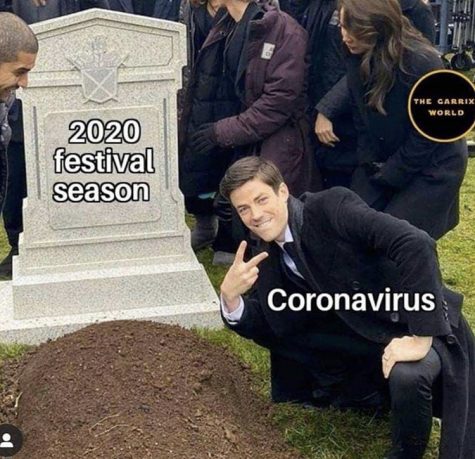 As spring arrives each year, it brings with it what is generally known as "music festival season." It typically spans from the middle of March and goes until late September or early October. It is within this time frame when the majority of music festivals occur, both in America and worldwide. People travel from all over the world to attend some of these musical extravaganzas.  
However, here in 2020, this year's music festival season appears to be in great jeopardy. As the world is continuing to take actions against COVID-19, or coronavirus, several organizations and local governments are doing everything they can to prevent the spread of disease. Many live events are being cancelled and postponed because of the fear that sickness will be spread throughout large crowds of people. There have been several instances where musicians and traveling productions have been forced to cancel or reschedule their performances due to local officials orders. Unfortunately, music festivals are also being affected by these actions.
Ultra Music Festival, an electronic music festival that is held every March in the city of Miami, was called for cancellation by local officials on March 4. The festival was originally scheduled to occur March 20 through 22. An official statement by Ultra Music Festival was released on March 6, stating that they consider the events to be a postponement to the following year instead of a cancellation. Ultra is currently not offering refunds, but are offering ticket holders to use their already purchased tickets at next years festival, which is planned to be March 26 through 28 of 2021, as well as additional benefits such as merchandise discounts at the festival.
SXSW, or South by Southwest, was a film and music festival set to take place March 13 through 22 in Austin, Texas. On March 6, Austin government officials announced the cancellation of the event, followed by an official statement from SXSW regarding the cancellation. SXSW are currently not offering refunds.
On March 10, a statement was released saying that two of the largest festivals in America, Coachella and Stagecoach, are to be postponed by six months in hopes that the severity of COVID-19 will diminish within that time frame and it will be safe enough for the festivals to take place. Coachella, which was originally scheduled for the weekends of April 10 through 12 and April 17 through 19, is now to take place October 9 through 11 and October 16 through 18. Stagecoach, which was originally scheduled for April 24 through 26, is now to take place October 23 through 25. Both festivals take place in Indio, Calif. each year, and residents of Indio were concerned over the large amount of travelers that would be coming to town for these events. Coachella and Stagecoach are honoring all tickets purchased for the April dates for the new October dates. They will also be offering refunds to those who can no longer make it to the festivals due to the reschedulement.
While cancellations and postponements of music festivals are still being determined, some festivals have not made any announcements regarding the possibility of that happening and are remaining active. Electric Daisy Carnival, Bonnaroo, Electric Forest, and Lollapalooza are some American music festivals that have not yet changed their plans due to COVID-19. However, that could always change.