First case of COVID-19 in Lake Land College's district

On March 12, Lake Land College announced they were extending spring break to March 22 and afterwards classes will go from traditional face-to-face to online until further notice. Many students were left complaining that Lake Land College was prematurely acting given at the time all COVID-19 cases in Illinois were in the Chicago area. However, Lake Land College reacted just before the first reported central Illinois COVID-19 cases. One of those cases being a Cumberland County resident. For those who don't know, Cumberland County is a part of Lake Land College's district being in between Coles and Effingham County. In fact, the border of the Cumberland County area is less than 3.5 miles away from Lake Land College's campus.
Late on March 13, a patient was tested positive for COVID-19 at Sarah Bush Lincoln Emergency Room. It was later revealed that the patient is a man in his 70s and is a resident of Cumberland County, which city he resides in remains unknown. State officials are still investigating travel history and those who may have been in contact with him. 
The patient called the emergency room ahead of time so they knew he was coming in. Upon arrival he was given gear to wear to contain the virus if he had it, and he entered through a side door having no contact with other patients in the hospital. Afterwards, he was sent home and currently in self-quarantine. 
In response Cumberland County officials declared a state of emergency. All events in Cumberland County, including church services, have been canceled for the week of March 15, which can and may be extended for a longer period of time, while officials determine who may have come in contact with the patient and prevent the virus from further spreading. Officials in surrounding communities have been contacted and given information about the patient. Cumberland County Board Chairman Roy Clapp stated, "We are doing are background checks for him, his interactions and where he's been."
About the Writer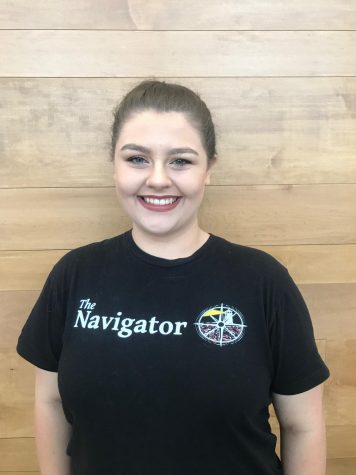 Madelyn Kidd, Editor-in-Chief
Email: [email protected]

Madelyn is a sophomore at Lake Land College, and she is a Liberal Arts major. Madelyn has plans to major in journalism...