Lake Land's response to COVID-19, and its effect on local and national sports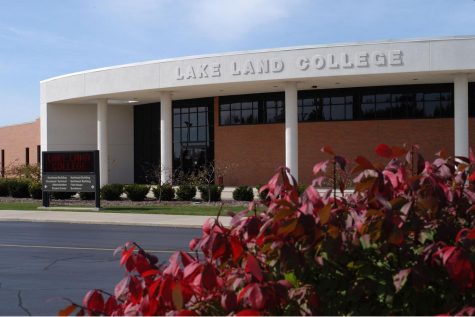 The focus of media these last few months has been on COVID-19, otherwise known as the coronavirus. The virus, which originated in the Wuhan province of China, has now spread throughout the world, with over a hundred countries with reported cases of the virus. With countries like Italy going into a full-blown lockdown due to the virus, it is now time for the United States to face the virus. 
It started with Major League Baseball, National Basketball Association, National Hockey League, Major League Soccer and finally National Collegiate Athletic Association banning all forms of media from their locker rooms, then within 48 hours, all sports associations suspended their seasons. 
On Tuesday, March 10 the Lake Land Lady Lakers filled the Fieldhouse to find out they were fourth in the nation with a 30-3 record. They were scheduled to play North Arkansas, who ranked thirteenth, Wednesday, March 18 in Port Huron, Mich. in the Division II Tournament of the NJCAA. However, in light of increasing COVID-19 cases in the U.S., the tournament has been postponed until April 20.
Due to COVID-19, many colleges and universities have decided to extend their spring breaks, allowing the schools time to shift from traditional face-to-face classes to online classes instead. Illinois is no exception. Currently, the roster of colleges and universities to follow said steps are Southern Illinois University Edwardsville, Southern Illinois University Carbondale, Northwestern University, University of Illinois, Parkland College, Eastern Illinois University and Lake Land College. 
Though no cases have appeared at either EIU or Lake Land College, both schools have extended their spring breaks and are transitioning to having as many of their classes online as possible. Lake Land College sent out an email to all of its students earlier today explaining the course of action they are taking to combat the spread of COVID-19 to protect the students and the district. "Although there are currently no reported cases of COVID-19 on our campus or within the district, confirmed cases are increasing within Illinois and it is only a matter of time before cases are reported within our district." Lake Land College's spring break will be until March 22, originally March 15, and EIU will have their spring break extended through March 29, originally March 22. "This measure is intended to decrease the overall concentration of students on campus. We will provide students with additional virtual instructional support," Lake Land College wrote in its email to the students. They will provide more information and answers in time, and they ask for patience and understanding at this time because it is unclear how long these changes will last.