Trump commutes the sentence of former Illinois Governor Rod Blagojevich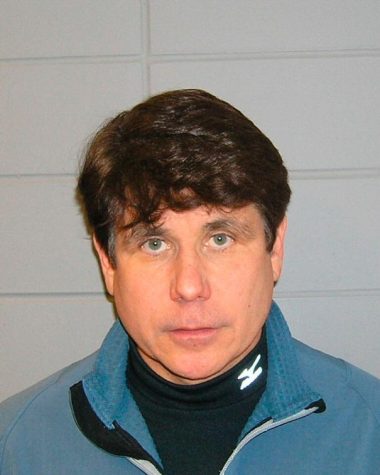 Over a decade ago, former Illinois Governor Rod Blagojevich was arrested on one count of conspiracy to commit mail and wire fraud and one count of soliciting bribes. He was sentenced to 14 years in jail for his crimes and that was that. Blagojevich became the next name in the half dozen list of Illinois governors who were charged with crimes; four of which were actually convicted. Blagojevich was the first of those to actually be impeached and removed from office before charges were officially brought against him.
This all changed when the 14-year sentence was cut to eight by the intervention of President Trump by commuting Blagojevich's sentence along with many others with similar crimes. Blagojevich had been in a federal prison located in Colorado. His commutation raises a lot of questions, especially for the younger generation that does not remember Blagojevich or the news surrounding him.
Blagojevich's main crime was his attempt to sell the Senate seat previously held by President Obama, as well as other "pay to play" schemes for other offices in Illinois. He was hoping to be able to gain power through this play but ended up sending him up the river so to speak.
Blagojevich has repeatedly claimed his innocence. In an interview on CNN with Anderson Cooper, Blagojevich claimed, "I am a political prisoner." Which Cooper adamantly denied. "Charles Mandela was a political prisoner you were not a political prisoner."
Blagojevich would not let up. "I was thrown in prison and spent nearly eight years in prison for practicing politics for seeking campaign contribution without quid pro quo." Blagojevich still claims that he was merely following campaign law and that his trial was a shame. Despite the fact that he challenged the first verdict to the appellate court and it was still upheld.
Many are looking at the hypocrisy of Blagojevich calling for reform to the justice system. When he had the power to create the reform that he would want when he was governor. While he was governor he ignored nearly three thousand clemency petitions that eventually went to his successor. His critics are pointing to the fact that his sentence was shortened due to clemency from President Trump while Blagojevich did not give that same gift to the people he was sworn to aid.
The question as to why President Trump commuted his sentence is also swirling the internet. Trump has teased his interest in this case as recently as Aug. 7, 2019. Trump told reporters that the way he saw it Blagojevich had been "treated unbelievably unfairly." Despite being cautioned by House Republicans from Illinois about granting clemency, Trump, in very much his fashion, went about doing just that.
During a press conference, Blagojevich publicly thanked President Trump for giving him his freedom. "How do you properly thank someone who has given back the freedom that was stolen from you? He didn't have to do this. He's a Republican President and I was a Democratic Governor and doing this does nothing to help his politics. President Trump is a man who is tough and outspoken, but he also has a kind heart. This is an act of kindness and I also the beginning of the process to actually turn an injustice into a justice." His thanks to President Trump turned to praise during the press conference. "President Trump is not a typical politician, he's tough, he's outspoken, he gets things done." When asked if he would vote for Trump in the 2020 election Blagojevich responded, "I'm a Trumpocrat, if I have the ability to vote I'm going to vote for him. I don't know if they will allow me to vote."
Blagojevich returned to his home in Chicago to a mix of joy and resentment as many of his supporters still hold on to their belief that he was treated unfairly, while others see this as him escaping justice for the crimes he has committed. Blagojevich is barred from seeking any public office in the state of Illinois. He has not commented on what is next for him other than being reunited with his family.