The Navigator is starting a podcast 'The Student Insight'
Have any of you ever wanted to be a Youtube star? Have any of you wanted to have your voices heard as students? Ladies and gentlemen have I got some exciting information for you all. One of the newest things that is coming to from The Navigator is a podcast! Yes, you read that correctly. I will personally be hosting a student focused podcast through The Navigator. This will be a way for you, the students, to have your voices heard by everyone in the school or beyond. It will be a safe environment for all to freely talk about their beliefs/opinions that they think are important for people to hear or take into consideration. If any of you would like to be on the podcast please just contact Owen, Austin or Michael from The Navigator staff. Our office hours are posted on our office door, and you can always visit our webpage for our information. Please do not hesitate to contact us. We want as many applicants as possible and can come up with fun topics to debate about with anyone. We will also occasionally be posted at SAB events to try and get question and topic ideas for the podcast. Hope to see you all when it starts!
About the Writer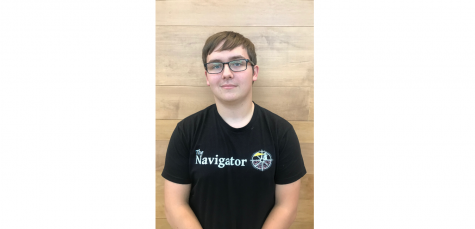 Owen Seifert
 Owen is a freshman at Lake Land College. His major is in IT: Computer Applications. Owen does not yet know what job he would like after college, but...