Get to know the new Vice President of Business Services Greg Nuxoll
Greg Nuxoll is the new Vice President of Business Services here at Lake Land College. Nuxoll is from Effingham, Ill. and attended the University of Illinois at Urbana-Champaign. Nuxoll was approved unanimously by the Lake Land College Board of Trustees. 
 With his position, Nuxoll will be in charge of a wide variety of departments here at Lake Land College including accounting, human resources, the physical plant, Information service system, the bookstore, the print shop and auxiliary services. 
Nuxoll has 25 years of professional experience. Serving as an Audit Manager for the County of Effingham and City of Effingham while he was working for West & Company; the first controller at Heartland Dental, overseeing the accounting, finance, payroll, tax areas, and accounts payable; and then worked as a CPA preparing taxes while at Kemper CPA Group. All these years of service gave him a wide range of knowledge and experience that made it extremely qualified for this position. "I think my entire breadth of experience in a lot of different area will benefit me in handling multiple areas here at Lake Land College." Nuxoll stated during his interview.
Nuxoll is still getting used to his new job, going through a serious transitional period as he fills the role that was left when his predecessor left in September of 2019. Nuxoll has hit the ground running as just five days into his position he was already meeting with everyone associated with his new position. "I've met with President Bullock. I've met with the cabinet, individually with a few cabinet members. Trying to meet with my individual direct reports, the person in charge of accounting, human resources, the physical plant. I've been trying to meet individually with each one of them." Lake Land College students aren't the only ones studying as Nuxoll becomes better acquainted with his new position. He is working hard to learn more. "I'm going to have a lot of reading and studying up on my own and trying to ask a lot of questions. I believe I've said 'this might be a dumb question' this week about a hundred times." 
Despite the learning curve that he has to overcome, Nuxoll is ready to take on all his responsibilities at Lake Land College and make it the best place he possibly can in regards to financial responsibility. "I hope to be a good steward for the college, making sure everything is spent wisely and efficiently as possible."
About the Writer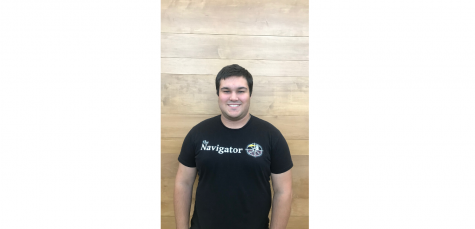 Austin Wendling, Co-Managing Editor
Austin is a sophomore at Lake Land College. He is an English major with plans to major in Secondary Education when he transfers to Concordia University...