In memory of the basketball legend, Kobe Bryant
Hang on for a minute...we're trying to find some more stories you might like.
As most sports fans know, Sunday, Jan. 26 will forever be a day of mourning. The world not only lost an NBA star but a father, son and husband. Kobe Bryant was a guard for the Los Angeles Lakers for 20 years. He was known for his amazing vertical leaps, amazing abilities to defend, and his abilities to score points at the end of the game as the buzzer sounds. Bryant had won five NBA championships with the Lakers, with the first three being when he started playing in early 2000. Along with winning five NBA championships Bryant also won two Olympic gold medals for basketball in 2008 and 2012. But let's not forget that he was also a slam dunk champion in 1997.
Bryant was fresh to the retirement stage of his life. He retired from the beloved game of basketball at the end of the 2016 NBA season. He had scored 60 points in his final game on April 13, 2016. What a way to end his career! These many points scored in a single game gave him the achievement, "Most points scored by a player in a single game."
Bryant has had many accomplishments such as the recent one of being inducted into the NBA Hall of Fame. Bryant had once scored over 80 points in one game, which is the second most points scored in a single game. He also holds the record for most career points while playing for the Lakers. He was drafted straight out of high school, skipping the college scene in all. Bryant was very involved in his daughter Gianna's life. He was one of her coaches for her basketball team.
Here is a quote from Bryant himself, "When we are saying this cannot be accomplished, this cannot be done, then we are short-changing ourselves. My brain, it cannot process failure. It will not process failure. Because if I have to sit there and face myself and tell myself, 'You're a failure,' I think that is worse, that is almost worse than death."
About the Writer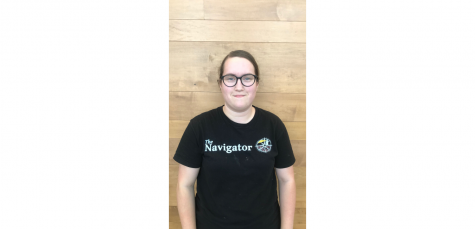 Morgan Froese, Multimedia Manager
Morgan is a freshman at Lake Land College. She is majoring in Early Childhood Care and Education. Morgan plans on getting her bachelor's degree in Elementary...