Get to know your Lake Land College Ambassadors
Hang on for a minute...we're trying to find some more stories you might like.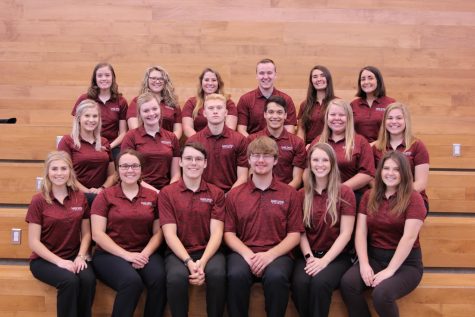 The Student Ambassadors are a group of students who serve as representatives of Lake Land College. The ambassadors serve an important role at Lake Land College as they tend to be the first students new or prospective students meet when they come to campus be it for a campus tour or orientation, such as on Laker Visit Day. They will attend high school visits and college fairs. They do anything they can to assist the Admission Representative as much as possible.
There are a variety of ways for someone to become a Student Ambassador. Every presidential scholar is sent an invitation to join. If someone did not receive the presidential scholarship, but would still want to be an ambassador, they just need to let their Admission Representative know. Letters are sent out in July to those that are interested. On Welcome Day, the ambassadors have a table for those interested to become an ambassador. They have to fill out an application and go through a group interview. To be eligible to be an ambassador, the student must obtain a 2.5 GPA, be on campus and be a full-time student.
There are many benefits to being an ambassador. Networking, getting to know the faculty and administration, as well as looking great on a resume, just to name a few. Ambassadors also receive a $250 scholarship every semester as well as Lake Land College apparel.
Taylor Hartke, a current ambassador had this to say about the benefits of being an ambassador. "I think the biggest benefit that I am having with being an ambassador is kind of just seeing and talking with different people on campus, interacting that way, and also getting to meet the staff and see those prospective students and connect them with Lake Land College, which is kind of fun to do and help them see where they fit and where they can be on campus."
If anyone is interested in becoming a Lake Land College Ambassador contact Pam Hartke or Olivia Mitten in the Admissions Office or just come to the Admission Office in the Luther Student Center. Taylor Hartke also had this to say for those interested in being an ambassador. "Go for it if you really enjoy putting yourself out there and getting to know other people and kind of have a passion and a joy being here on campus. Kind of just go for it, try out, go through the interview process; there's a lot to learn a lot of growth that can happen through it."
About the Writer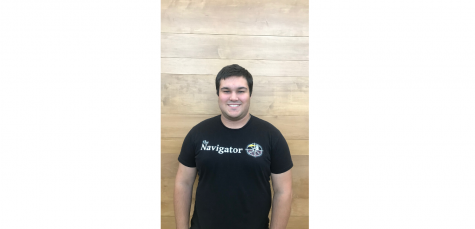 Austin Wendling, Co-Managing Editor
Austin is a sophomore at Lake Land College. He is an English major with plans to major in Secondary Education when he transfers to Concordia University...