12 Democratic candidates fight for presidency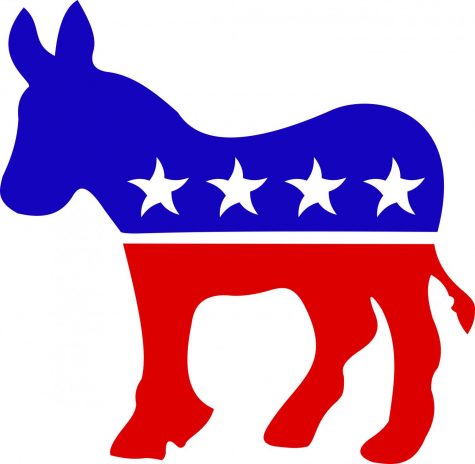 The year 2020 has rolled around and with that comes the 2020 Presidential Election. The countdown has begun, but it can be very hard to follow exactly what is happening in this year's election cycle. With 12 Democratic candidates all vying for the chance to take on President Donald Trump in November, the ability to follow everything is difficult.
For those attempting to follow the election, most of the news coverage has surrounded the Democratic Primaries as the Democratic Party's best and brightest attempt to convince the party and the nation that they are not only worthy of being president of the United States but also have the policies and support to beat President Trump. The Democrats have hosted seven debates, from June to January, approximately 17 hours worth of content of the candidates positioning themselves as either moderate or left of center as a way to attract more to their side. The latest debate in January hosting only six of the candidates, a drastic shift from the 20 candidates who originally filled up the debates in June 2019, showcased the least amount of diversity among the candidates as most of the candidates of color have dropped out or were not able to secure high enough places in the polls to be allowed to participate. However, despite not being in the most recent debates, candidates like Yang and Gabbard are still on the campaign trail hoping to gain enough support by July, when the party will elect their candidate.
The remaining 12 Democratic Candidates are: Michael Bennet, senator from Colorado; Joe Biden, former vice president and member of the U.S. Senate; Michael R. Bloomberg, billionaire media executive and former mayor of New York City; Pete Buttigieg, mayor of South Bend, Ind.; John Delaney, former Maryland rep.; Tulsi Gabbard, representative from Hawaii; Amy Klobuchar, senator of Minnesota; Deval Patrick, former governor of Massachusetts; Bernie Sanders, senator from Vermont; Tom Steyer, a billionaire former hedge fund executive; Elizabeth Warren, senator from Massachusetts; and Andrew Yang, New York businessman.
Throughout the 2020 election cycle, The Navigator is committed to reporting on the election. We will host a poll each month until May, asking our readers which candidates they would like to learn more about. The poll will be available on our Twitter @NavigatorNews and our Instagram thenavigatornews and will run till the fifteenth of each month.