Reynolds excited to join Lake Land College students in return to Southern Spain
Hang on for a minute...we're trying to find some more stories you might like.
Since his first trip in 2004, Lake Land College Spanish Instructor Casey Reynolds has known that he loves being able to experience the country of Spain. "It's this vibrant food culture, all kinds of nightlife, beautiful architecture. A little bit for everybody," Reynolds shared. It is this culture that inspired him to lead Lake Land College's trips to Madrid and Southern Spain in June 2019, and now in June 2020. He states that each trip he has taken to the peninsula has been his favorite. "All of the times I've gone to Spain, I found something new that I loved," he says.
After finishing high school, Reynolds worked in many positions in an attempt to find his fit. He shared that one day, while driving across icy roads in Wyoming, he made the decision to go back to college. Reynolds realized that "truck driving is not where my heart is." While in school, Reynolds decided that Spanish would be the best language for him to fulfill his college requirements. Through a mix of great teachers and excellent study abroad opportunities, he began to fall in love with the Spanish culture. Reynolds remembers being fascinated with a cultural discussion in 2004 and thinking, "This looks like something I could really enjoy with my life."
Reynolds says that he has been wanting to take this trip for years, but is finally putting it into place. Lake Land College's group will begin in Barcelona before travelling to Madrid, Seville and Costa del Sol beach. In Reynolds' words, "Madrid is the capital of spain, Barcelona is kind of this cosmopolitan, New York-ish kind of city, but Seville is kind of like the Spanish of Spanish towns" Seville also happens to be among Reynolds' favorite cities, "There's just something magical about that city." Each city tour is guided by a local tour guide who is an expert in Spanish history and culture.
Students attending the trip will have the opportunity to visit museums, experience musical and culinary traditions, explore Romanesque and Islamic architectural styles, and even visit the filming locations of select scenes from "Star Wars" and "Game of Thrones." In addition to the guided tours, students will have some free time to explore the region each day. The "soft deadline" to register is at the end of February, but students may apply later with some restrictions. For more information, students may contact Casey Reynolds at [email protected]
About the Writer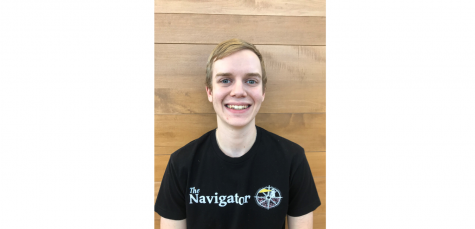 Michael Grovier, Co-Managing Editor
Michael is a sophomore at Lake Land College. He is a Political Science major. Michael plans to transfer to the University of Illinois' College of Media....