The streaming wars wage on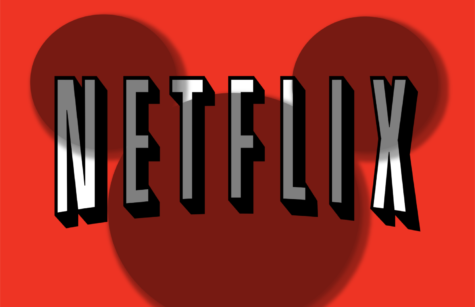 The streaming wars have waged for a while now, Netflix and Hulu have squared off mostly between each other in the early years of video streaming. Each service provided something a little different and have helped to create the "binging" culture we have today. Because of the way Netflix is set up people can finish an entire series in a weekend given enough caffeine, snacks and determination. The early drawback of Netflix in its formative years was the speed at which it provided shows to its platform. In this drawback, Hulu found its way into the screens of millions around the world. A year after Netflix launched as a streaming service in 2007, Hulu debuted publicly. They cashed in on having a large amount of past shows, but where they differed was in their ability to drop new episodes of show days after they premiered, something Netflix had not done. The stage was set. Two companies with the same business plan slowly grew, acquiring the rights to movies and shows, as well as, making deals with networks for their new shows. These two companies started the streaming wars, but will they be able to last against the new competition that is moving in?
According to the Wall Street Journal and Harris Poll, the average American would be willing to spend $44 on around 3.6 different streaming services. Many households have several services, the majority being a combination of Hulu, Netflix, and Amazon Prime. The competition is only going to increase as more companies throw their hat into the ring in attempting to cash in on the growing market of the video streaming.
Companies such as NBS, WarnerMedia, Apple, Google and most notably, Disney, are all trying to gain some ground in the streaming wars. The true questions are who will reign and who will fall? HBO is bringing out HBO Max in May 2020, offering a long list of classic shows under the WarnerMedia umbrella. HBO Max's roster will include classic shows such as "Friends" and "The Fresh Prince of Bel-Air," as well as current shows such as shows from The CW including "Batwoman" and the "Riverdale spinoff: Katy Keene." Netflix will continue to stream CW shows that are already streaming on the site. Shows such as "Riverdale," "The Flash," "Arrow" and "Supernatural" will remain on Netflix. HBO Max is far from the only new competition rising against Netflix and their catalog of movies and TV series. NBCUniversal out bid Netflix for streaming rights to "The Office" earlier this year, meaning the show will be exclusively streamed on their streaming service Peacock in April 2020.
HBO Max and Peacock may sound powerful with their extensive libraries of content, but on the battlefield, they are only picking away at Netflix's armor. There is another competitor that threatens the very foundation of Netflix, and that competitor is no other than the Mouse House. Disney+ launched this month on Nov. 12. The sheer power of Disney is shown in the fact that Disney+ is already a household name with very little marketing needed. Disney+ will not only contain all of its movies and TV shows from the past but will host a number of new shows and more. Disney+ will be home to nearly all the Marvel Cinematic Universe movies at launch, as well as producing original content that will directly affect the movies going forward. Shows such as "WandaVision" and "Loki" will directly tie into the upcoming "Doctor Strange and the Multiverse of Madness" movie. The entire "Star Wars" franchise will also be on the service and will include its own original content in the form of the "Mandalorian" series. Disney, who also owns a majority share of Hulu after acquiring Fox earlier this year, will use Hulu to produce more mature content. Disney has a variety of packages ranging from $6.99 to a $12.99 package that along with Disney+ provides Hulu with ads and ESPN+. Disney+ is even providing a three-year package of the service at a cost of $4 a month, though this deal is only for the $6.99 package.
The streaming wars are just starting to heat up. With 35 percent of people saying they are likely to drop Netflix for one of the other streaming platforms coming out, many suspect that the end of Netflix is nigh. Time will tell who will win the streaming war, and who will become the new Blockbuster of this new decade.