Teacher Feature: Tara Blaser
Hang on for a minute...we're trying to find some more stories you might like.
Tara Blaser is an English and Philosophy instructor here at Lake Land College. She has been teaching for the past 20 years. She likes to have fun in her classes, incorporating modern-day subjects into the lesson, most notably in her Ethics of South Park class. "I quickly realized that students didn't understand the value of the concepts that we were studying because they were hundreds or in some cases thousands of years old and they didn't understand how that related to today." She uses South Park to apply the philosophical ideas in a fun way that students understand. She also incorporates social problems in her classes in the form of projects to help spread awareness for certain issues, such as Feeding America.
Outside of the classroom, Blaser has worked with HOPE of East Central Illinois, an organization dedicated to spreading awareness and helping those affected by domestic violence and abuse. She has worked with them close to 12 years. This year she has incorporated HOPE into her classes due to the impact that it can have on people on an educational level. She has brought in speakers to help spread awareness about the subject. One of her favorite parts about teaching here at Lake Land College are the connections she makes with her students. "It's the relationship with students, that's my favorite part."
When asked on the importance of Philosophy and why people should consider taking it, Blaser shared why she believes it to be an important subject. "I like to think it's not intimidating and that it teaches people a fresh way of looking at the world. You just learn new perspectives, and I think that's valuable."
About the Contributors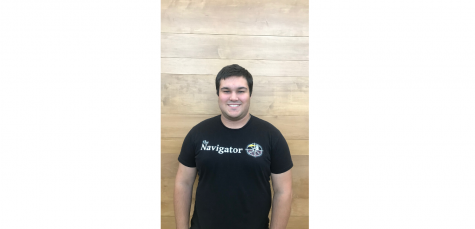 Austin Wendling, Co-Managing Editor
Austin is a sophomore at Lake Land College. He is an English major with plans to major in Secondary Education when he transfers to Concordia University...