Club Spotlight: Early Childhood Education and Family Services Club
Hang on for a minute...we're trying to find some more stories you might like.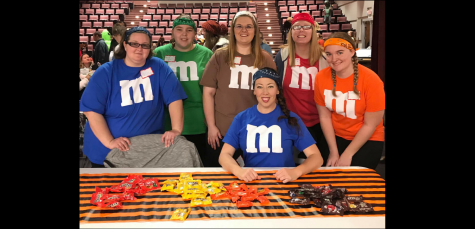 It all starts with communication, something that Shyann Schultz, three-year member and president of Lake Land College's Early Childhood Education and Family Services Club, has been looking for during her time at Lake Land College. Schultz shared that, by asking for the opinions and ideas of each member of ECE-FS, her members feel valued and want to participate in each event. In her three years, Schultz states that "This year has been the most organized."
This communication has built ECE-FS into the club that it is. Going into the spring semester, members are eagerly planning bake sales, a basket raffle, and a "Frozen" themed "Kid's Night Out" event. Even in their busy schedules, the kids are always at the front of their minds in everything they do. Schultz states that "ECE-FS is different because we are a club who deals with children of smaller ages. We welcome and work with younger children at [our events]."
As with any club on Lake Land College's campus, the club deals with high turnover rates each year. It's a concern that Schultz had last year, when most of their members graduated, but it's also one that officers are well-prepared to deal with. Schultz tells The Navigator that new leaders are always involved with planning meetings. In addition to preparing for next year, ECE-FS trains its members for their future careers. The club is constantly being presented with service opportunities in Coles County that give students the experience they need to be successful in Early Childhood Education careers, should they pursue that path.
The next opportunity to connect with ECE-FS is at Kid's Night Out. About the event, Shultz says that there will be "games, activities, a science experiment, and a music/cakewalk station. We will also have coloring books for the children and provide pizza for them. There will also be face painting for the children." For those who do not happen to have or be children, students are welcome to attend all meetings as well. Potential members can reach out to the club via their Facebook page, "Lake Land College ECE and FS Club." They can also email Shyann Schultz at [email protected] The club leaders "would love to get to know different faces on campus. We are just a club of future early child educators who love working with children."
About the Writer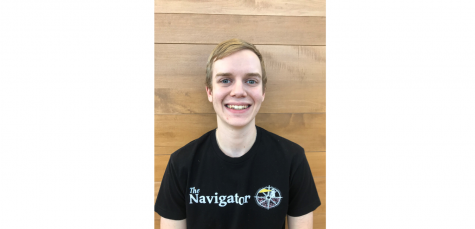 Michael Grovier, Co-Managing Editor
Michael is a sophomore at Lake Land College. He is a Political Science major. Michael plans to get his bachelor's degree at the University of Illinois....