Board of Trustees clarifies cannabis regulations
Hang on for a minute...we're trying to find some more stories you might like.
On Monday, Nov. 11, the Board of Trustees meeting took place from 6 p.m. to 7:10 p.m. at the Board and Administration Center in Room 011. The Trustees present at the meeting were the following, Chair Doris Reynolds, Vice Chair Mike Sullivan, Secretary Gary Cadwell, Trustee Dave Storm, Trustee Kevin Curtis, Trustee Tom Wright and Student Trustee Shelbie Kile. Due to the meeting taking place on Veteran's Day, Chair Reynolds gave a tribute and thanked the veterans for their tribute and sacrifice.
Minor revisions were made to the following board policies, 05.02.05 Paraprofessional/Custodial Employment Requirements/Qualifications, 05.21 Employee Resignations, 07.23 Honors List, Dean's List and President's List and 11.11 Firearms and Weapons to correct grammar errors, but the revisions did not affect the policies intentions.
The Board additionally reviewed 24 board policy revisions. The president of Lake Land College Dr. Josh Bullock commented, "The proposed revisions were a result of the Cabinet's annual review of the Board Policy Manual in its entirety."
The Board reviewed proposed revisions to board policy 07.07 Courses from Other Colleges and Universities. Vice President for Student Services Beth Gerl stated, "The revisions provide new information regarding the number of credit hours that can be transferred to Lake Land College from institutions that are approved by the Illinois Board of Higher Education under the Private Business and Vocational Schools Act of 2012 and that are nationally accredited by an accreditor approved by the U.S. Department of Education."
Additionally, the Board reviewed proposed revisions to board policies 09.09 Smoking and the Use of Tobacco Products, 11.07 Drug-Free Workplace and 11.12 Alcohol and Drugs. Senior Executive to the President Jean Anne Grunloh stated, "These clarifications are needed following the passage of the state's Cannabis Regulation and Tax Act effective Jan. 2, 2020, which legalizes the recreational use of cannabis in the state of Illinois with certain restrictions. Trustees learned Illinois employers have the right to adopt drug-free workplace laws, in alignment with federal laws, and employers can prohibit employees from being under the influence while at work. Additionally, by federal law, the Drug-Free Schools and Communities Act of 1989 clearly prohibits the unlawful use or possession of illicit drugs on any campus of an American college or university that receives federal funding. Cannabis is still considered an illicit drug by federal law."
Also, the Board review proposed revisions to board policy 11.27 Photo ID Cards. Senior Executive Grunloh stated, "The recommended changes will strengthen the College's policy for an electronic photo identification system for security purposes and ensure photos of staff are updated every five years. Trustees learned the revisions [would] also clarify the distinctions between photos for security purposes, photos for a College ID card, and portraits for the employee directory and/or marketing and public relations purposes." Senior Executive Grunloh additionally stated, "The administration is planning a two-week period in early 2020 in which staff will have the opportunity for updated photos to be taken for the electronic photo identification system."
Finally, the Board approved revisions to Board Policy 11.08.04 Retention of Records, the donation agreement with Lake Land College Foundation for the cost of construction of the Foundation and Alumni Center and a micro-grant enrollment incentive pilot program during the Spring 2020 semester to assist up to 30 students with past due balances.
The December Board of Trustees meeting is on Monday, Dec. 9 at 6 p.m. at the Board and Administration Center in Room 011.
About the Writer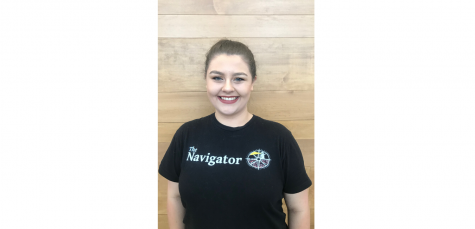 Madelyn Kidd, Copy Editor
Madelyn is a freshman at Lake Land College. She is a Liberal Arts major. Madelyn has plans to one day go to law school and study to become an attorney....