#TeamTrees, how YouTubers are helping the planet
Hang on for a minute...we're trying to find some more stories you might like.
On Oct. 25 YouTubers, MrBeast and Mark Rober, posted two videos in collaboration for their fundraiser, #TeamTrees. #TeamTrees' goal is to raise $20 million to plant 20 million trees by Jan. 1, 2020. MrBeast and Mark Rober are working with Arbor Day Foundation, a tree-planting organization that pledges to plant one tree for every dollar donated. It all started when MrBeast reached 20 million subscribers and his subscribers came up with the challenge for him to plant 20 million trees. This led to creating #TeamTrees, and by Oct. 31, less than a week after the fundraiser started, #TeamTrees already raised over $10 million, halfway to their goal of $20 million. Currently, #TeamTrees has raised three-fourths of the way to their goal. The trees are planned to start being planted in January 2020 and end no later than December 2022.
When the fundraiser started other YouTubers and multiple companies were quick to donate following after MrBeast's first donation of $100,000, later a second donation of $100,002, and Mark Rober's donation of $50,000. On Oct. 29 Elon Musk, CEO of Tesla and SpaceX, had the highest donation of $1 million, and temporarily changed his username on Twitter from Elon Musk to "Treelon." However, on Oct. 30 CEO of Shopify Tobias Lütke donated $1,000,001 to beat Elon Musk as the highest donator. Additionally, Salesforce CEO Marc Benioff donated $900,000, ELF Development donated $250,000, YouTube CEO Susan Wojcicki donated $200,000, Twitter CEO Jack Dorsey donated twice first with $150,000 and then an additional $200,000, Shopify CTO Jean-Michel Lemieux donated $100,000, record producer Alan Walker donated $100,001, $50,001 was donated in the name of the Government of Ukraine, and American telecommunications company Verizon's Green Team donated $100,000.
Nevertheless, many YouTubers donated to the cause too. YouTubers PewDiePie donated $69,420, Jeffree Star donated $50,000, Jacksepticeye donated $20,000, I AM WILDCAT donated $15,000 after creating a Minecraft challenge video stating, "[E]very minute we don't find diamonds I plant 1,000 trees," YouTube animator Jaiden Animations donated $20,000, and YouTube animator TheOdd1sOut donated $33,333 commenting, "Giving back my YouTube Royale."
About the Writer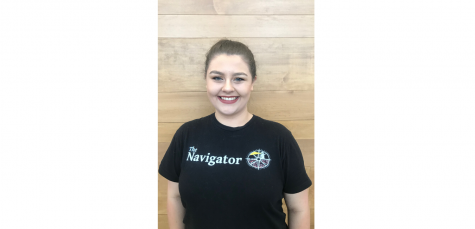 Madelyn Kidd, Copy Editor
Madelyn is a freshman at Lake Land College. She is a Liberal Arts major. Madelyn has plans to one day go to law school and study to become an attorney....