'Tis the season
The year of 2019 is quickly coming to an end, but this also means that there are a lot of celebrations approaching. This is where the big debate comes in. One of the biggest arguments that has happened in recent years is the "Happy Holidays" over "Merry Christmas" debate. I am both for and against this, so let me explain my reasoning for that. The term "Happy Holidays" is a great way to include all the other holidays that happen in December. Personally, I think that it is very important to address those holidays too, but here is where I am against this saying. It started when people started to get offended if people wished them a Merry Christmas. They were offended because Christmas was not a holiday they celebrate. I feel it is in bad taste to get mad at people for wishing someone a Merry Christmas. They are just trying to tell people to have a nice day or a nice season. Would you get mad at someone who said thank you in another language? I think the old saying "It's the thought that counts" would work well with my view, so what if you do not celebrate Christmas. They are just trying to wish you a good time in the way they think is nice. I know some people will not see it like that, but I think that it is pointless to get mad at it. That being said, I hope all of our readers have Happy Holidays and stay safe during any holiday travel plans.
About the Writer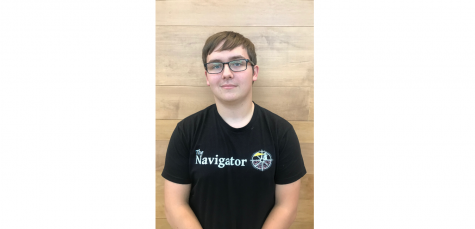 Owen Seifert, Business Manager
Owen is a freshman at Lake Land College. His major is in IT: Computer Applications. Owen does not yet know what job he would like after college, but may...