Lake Land College to construct $1.5 million Alumni Center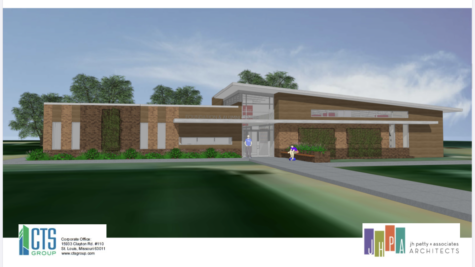 With the "Laker Nest" preparing to make its permanent home in the Luther Student Center, the Lake Land College Foundation has big plans for the bookstore's former location. According to Lake Land College Board documents released on Oct. 11, the Foundation is working closely with CTS Group, JHP Architects and WRF Engineers, LLC to construct a 5,535 square foot Foundation Alumni Center. The center is set to be completed by Aug. 30, 2020, and will include five offices, a conference room, a 150-seat indoor reception facility and an outdoor patio space facing Alumni Park.
While bidding will not be completed until Nov. 11, 2019, pre-construction surveying and design were presented as part of a joint project including four new solar arrays and a 16,000 square foot Workforce Technology Building to be completed in January 2020, totaling a $1.3 million proposal. According to Jackie Joines, the Executive Director for College Advancement, "The Foundation has budgeted $1.5 million for the project, with the funds coming from the annual disbursement from the late Burnham Neal's Charitable Lead Trust."
Breanna Davis, the Marketing Communications Specialist at Lake Land College, shared that the facility will act as a link between inner campus and alumni park. Her department writes in the Foundation Annual Report Magazine that the facility will "facilitate a connection between current students and the Alumni office," as well as "provide a central location for the College Advancement staff."
The board document also references renovations to Neal Hall in the future. These changes are representative of Lake Land College's constant initiative to keep its campus modern and ever-changing.