Mental Health Early Action on Campus Act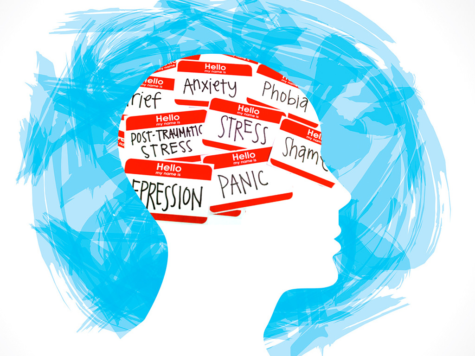 Public awareness and the attempt to remove the stigma of mental illness have become a hot topic recently, and it is about time. According to NAMI.org, One in four college students is treated for or is diagnosed with a mental health condition, and one in five has considered suicide. 75 percent of all mental health conditions start by age 24. Suicide is the second leading cause of death among people aged 10 to 34. The problem is exacerbated by the lack of insurance or deficit in insurance, stigma, and scarcity of providers to name a few. 11.3 percent of adults in the United States with a mental illness in 2018 had no insurance coverage. 60 percent of United States counties do not have a single practicing psychiatrist.
The problem cannot continue to be swept under the rug. The solution is not clear, but the call to action is being met with enthusiasm to tackle the mental health crisis and provide care and resources for those affected.
More than 20 students and staff met to discuss the Mental Health Early Action on Campus Act which passed on Aug. 9, 2019. Representatives from Student Government Association, also known as SGA, Phi Theta Kappa, also known as PTK, Health Services, and Veterans Services were among those in attendance. Beth Gerl, Vice President for Student Services, briefed us on the mandates in this Act and shared how Lake Land College is working feverishly to come up with an action plan that will benefit all involved. SGA and PTK also shared several great ideas for peer-to-peer involvement that will provide many stigma-free opportunities for fellow students to thrive as they deal with mental health issues.
The entire bill, Illinois House Bill 2152, can be found on the Illinois.gov website. Illinois House Bill 2152 and the mandates affecting Lake Land College are summarized below.
The bill is intended to address gaps in mental health services on college campuses by training peer support leaders, promoting awareness, as well as forming partnerships in the community.
Mental health is a growing issue on college campuses. Accessing services can prove to be difficult due to limited services on campus and inadequate health coverage.
The Board of Trustees must designate a panel to develop an action plan to meet the needs of students in need.
An overwhelming 96 percent of college students reported they would provide support to peers in crisis if they knew how. Lake Land will develop and implement a peer support program to help individuals living with mental health conditions on campus. Continuing education for peer supporters will be ongoing.