China bans American media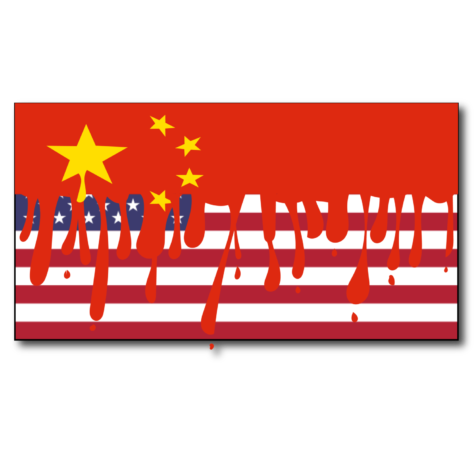 In only two days, three American companies found themselves in the middle of controversy. American entertainment since the beginning of its practice has been extensions of free speech. Its powerful influence over public opinion has made it both an instrument for expressions of contentious viewpoints and an opportunity for governments to widen the scope of restricting public dissent.
The National Basketball Association, NBA, is facing adversity from the Chinese government after the Houston Rockets' general manager expressed support for protests in Hong Kong. The NBA has refused to condemn comments made and has taken a view of silence.
Video game company, Activision Blizzard, which the Chinese company Tencent owns considerable stock, recently banned a professional gamer and retracted competition prize money after the player expressed support for the Hong Kong civilians currently protesting for more rights. Tencent also owns significant stocks of Snapchat and Tesla Motors.
The animated show "South Park" was also banned in China after an episode had criticized the country's censorship. Soon after the creators of "South Park," Trey Parker and Matt Stone, released a satirical statement stating, "We too love money more than freedom and democracy," criticizing both the NBA and the Chinese government. China's domestic internet was wiped of all "South Park" related material.
American companies have a habit of giving China what it wants, but these are usually related to censorship for Chinese customers or other less visible offers. American companies are now limiting media made for and by Americans, hoping to preserve Chinese interests.
In 2018, China forced Marriott, various airlines, and Versace to publicly recognize Taiwan, Macau and Hong Kong as part of China and not their respective nations.
Apple, which fought against the United States government over consumer privacy rights, has surrendered to Chinese requests. Apple removed VPN apps that protected Chinese citizens from surveillance and certain news apps that gave Chinese citizens unbiased news from its local app store. All of this is happening in the middle of a volatile trade war between the United States government and China.
After months of crumbling tariff negotiations, the United States announced that it was blacklisting 28 Chinese companies for their role in violation of its citizens' human rights. Many of these companies were heavily involved in facial recognition software.
This month, some are calling for the United States regulators to reconsider TikTok's Chinese parent company Bytedance's acquisition of Musical.ly, the American short-video app, it acquired in 2017 from growing fears it will censor American users following its political speech preferences.