Lake Land College to host MTV's Peluso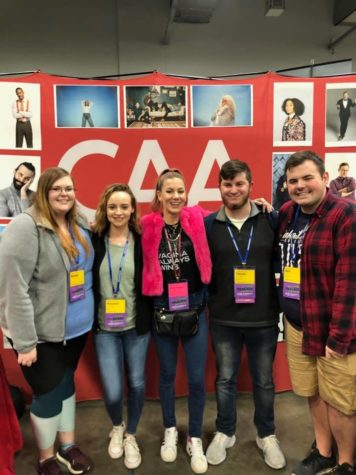 On Nov. 13, Lake Land College's Student Activity Board is set to host stand-up comedian Jessimae Peluso. Peluso is best known for her appearance on MTV's hit comedy series "Girl Code," but has also performed in shows such as NBC's "Last Call with Carson Daly" and Comedy Central's "@Midnight." Since 2017, Peluso has used her stand-up shows to raise awareness for Alzheimer's Disease, due in part to her father's diagnosis.
In an interview with The Peace Times, Peluso shared that she has performed stand-up comedy for nearly 20 years. She got her start at the ImprovBoston Theater in Cambridge, Mass., before eventually moving to Brooklyn, New York City to advance her career. Peluso made her television debut in 2013, before leaving her hosting career two years later.
Peluso's stop at Lake Land College is part of her national tour, which consists of comedy clubs including Comedy Loft in Washington, D.C., House of Comedy in Phoenix and the Columbus Funny Bone in Columbus, Ohio. On her website, Peluso shares that students attending the show can expect to "get learnt." The event is free and takes place in the Luther Student Center on Nov. 13 at 11 a.m.