Who is the Student Trustee and what is their position?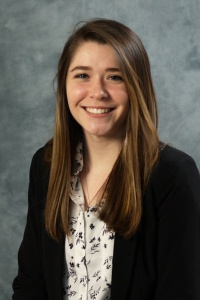 The Student Trustee is a position that allows Lake Land College students' voices to be heard. The Student Trustee sits on the Board of Trustees and acts as a liaison between the Board and the Student Government Association, also known as SGA.
This year's Student Trustee is Shelbie Kile, a sophomore Agriculture Transfer student, who took up the position from the previous Student Trustee, Tessa Philpot. Kile's responsibilities as Student Trustee include sitting in on the monthly Board of Trustees meetings held every second Monday as well as attend the Wednesday meetings for SGA. She must also attend any team building workshops that are planned for members of Student Life.
When asked how she learned of the position and why she decided to run, Kile remarked, "I actually learned about the Student Trustee position back when I was a junior in high school. When I came to Lake Land last fall, I got a call after my ambassador interview that there were some openings in SGA. I decided to try and fill a position and slowly worked my way up and personally thought I just wanted to be the president of SGA, but last year's Student Trustee Tessa Philpot told me I would be great and so I decided last minute to apply and run for the position."
One of the important jobs as Student Trustee is balancing all of her obligations, including school, work, and social life. "A planner is the best way to stay organized and communicate with my boss on what days I can and cannot work. My social life is mostly in Student Life, but outside of Student Life I make time to see my friends and hang out with them when I get the chance throughout the week."
Despite the challenges of navigating a hectic schedule, the position has benefits. The position offers valuable networking opportunities allowing her to meet people who might be able to help her in her future.
The process to become the Student Trustee is fairly simple, the only requirements are to be a sophomore and maintain a 2.5 GPA. Elections are held during the spring semester at the same time as SGA Sophomore elections. An application for SGA and Student Trustee are the same and require 25 signatures as well as answering all the questions on the back. After filling out the application, just turn it into Marlene Meek, Administrative Assistant to Student Life. Applications for the 2020-21 Student Trustee will be open around February or March of the 2020 Spring Semester.
Shelbie remarked lastly, "Apply. Go for it and just try. It is a great experience to have and worth it! And if you don't get it, try for something else in student life because you won't regret it!"
About the Writer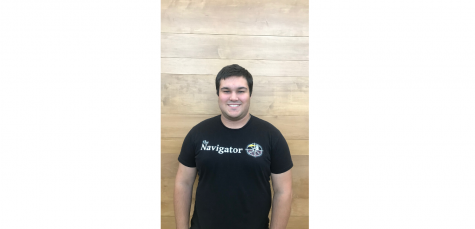 Austin Wendling, Co-Managing Editor
Austin is a sophomore at Lake Land College. He is an English major with plans to major in Secondary Education when he transfers to Concordia University...