Rivalry between two teams
Hang on for a minute...we're trying to find some more stories you might like.
There has always been a rivalry between the Chicago Cubs and St. Louis Cardinals. Lately, there has been an over abundance of rivalry going around, not only by the teams but by the fans as well. In 2016, the Cubs won the biggest game of their lives, the World Series. Everyone was in shock because up until then they had not won for 111 years. The last time they won a World Series was in 1908. The Cardinals have won the World Series not once, not twice, but a total of 11 times, ranging from 1886 to the recent one in 2011. However, what is the real reason for the rivalry between the two teams?
It all started in 1885. The two teams met up for the World Series that year, but it ended with no winner. Then the two teams met again a year later for the 1886 World Series, which ended in the Cardinals winning. Therefore, the rivalry between the two was born. Since this time the two teams have met up more than 2,400 times, which sparks the rivalry even more. The St. Louis Cardinals have won 11 World Series when the Cubs have only won three. This rivalry has lasted about 134 years, all starting with the World Series in 1885.
The St. Louis Cardinals, formally known as the St. Louis Browns or even the St. Louis Perfectos, have always tried to one up the Cubs for years. Their record from the early 1900s to 2019 has been 9,738 wins and 8,924 losses, while the Cubs record from 1903-2019 has been 9,241 wins and 9,015 losses. You can tell by the records which team has done better, but that for both teams is about a 116-year span.
In my family we are a house divided. Part of my family are Cardinal fans and then select few are Cubs fans. We always have a conversation of who's team is better and it always seems to have the same response, the Cardinals. Before the Cardinals-Cubs series this year a former Cubs player Daniel Descalso said it best, "St. Louis is a crazy baseball town. They love their Cardinals for sure, and I'm sure they can't wait to restart the Cubs-Cardinals rivalry this year. Same goes for our fans. It should be fun."
About the Contributor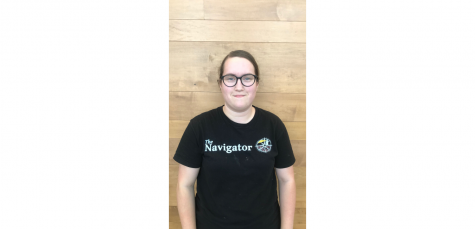 Morgan Froese, Multimedia Manager
Morgan is a freshman at Lake Land College. She is majoring in Early Childhood Care and Education. Morgan plans on getting her bachelor's degree in Elementary...