Protesters call for a change in climate policy
Hang on for a minute...we're trying to find some more stories you might like.
On the evening of Sept. 20, Climatologist Cameron Craig took his place on a makeshift stage at Morton Park in Charleston, Ill with a clear message: "Today we are making the change to become solvers of our climate problem." Craig, the keynote speaker at the Coles Climate Rally, then painted the picture of a bleak future: One of destroyed crops, devastating storms, longer droughts and rising sea levels. He told of the nations full of struggling and displaced citizens, before asking his audience the question of the night: "Will you heed their pleas for help? Standing here today, do you pledge to make a difference?"
The rally was part of a global call by Swedish environmental activist Greta Thunberg and was organized by Earth Wise, Coles Progressives and Charleston Huddle. A press release from the national strike's organizers stated that the main demands of the rally included "A strong focus on protecting people, through saving indigenous land, helping frontline communities and supporting a just transition." Those who oppose climate policy events, such as former Georgia Tech professor Judith Curry, believe that climate estimates are based on unrealistic scenarios. Despite opposition, NASA's page on Global Climate Change states that 97 percent of climate scientists agree that climate warming trends have been caused by human activity. For those in attendance on Sept. 20, the change is all too real. Craig closed by stating, "Today, today, today and through tomorrow, we are making the change to become the solvers of our climate problem. Many minds, one voice."
Those wishing to become involved with future events can email [email protected] or they can visit Earth Wise's Facebook page at EIU Earth Wise. Coles Progressives can be contacted at [email protected]
About the Contributor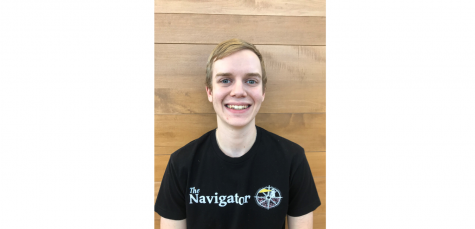 Michael Grovier, Co-Managing Editor
Michael is a sophomore at Lake Land College. He is a Political Science major. Michael plans to transfer to the University of Illinois' College of Media....