Upcoming Haunted Houses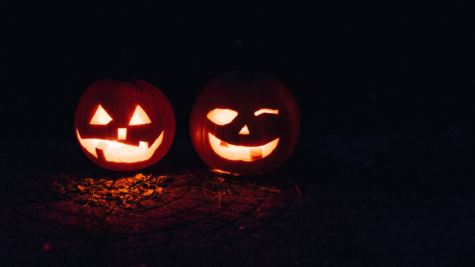 It is that time of the year again where everything is pumpkin spice flavored and haunted houses are up and running. October is the time of the year to watch horror films and enter haunted houses and I know some great haunted houses to go to. There is Dacey's Haunted Hollow Trail in Shelbyville, Ill on Oct. 19 and Oct. 26 from 5 p.m. to 10 p.m. Admission is $10 and they have a twilight less intense scare from 5 p.m. to 6:30 p.m. with the full haunt starting at 7 p.m. Dacey's Hollow is a volunteer not-for-profit organization in Shelby County Ill. They work with local community organizations to raise money and give back to their community.
There is also Shattered Nightmares Haunted House at 1609 Lafayette Ave. Terre Haute, Ind. Shattered Nightmares Haunted House is open on Sept. 27 and 28, Oct. 4, 5, 11, 12, 18, and 19 and Nov. 1 and 2 from 7 p.m. to midnight. They are also open on Halloween night from 7 p.m. to 10 p.m.
Finally, there is Night Terrors of Effingham at 66 Village Square Mall, Effingham, Ill. Night Terrors of Effingham is open every Friday and Saturday in October from 7:30 p.m. to 11:30 p.m. and their final night is on Halloween from 7:30 p.m. to 9:30 p.m. The admission is $15 per person or $12 with a non-perishable food item donation. Night Terrors of Effingham has a special discount for students if you bring your student ID on the weekends of Oct. 5 and 6 and Oct. 12 and 13 you will get a lowered admission price of $6 per student.
Throughout October, Night Terrors of Effingham have two special events. Their opening night is on Thursday, Oct. 4 from 7:30 p.m. to 9:30 p.m. with a lowered admission price of $6 per person. They also have a Not-So-Scary Monster Matinée event that is geared towards young children under 12. They lock up all the deranged psychos and run off the monsters for this one day event geared towards children. Bring your kids to experience the spooky atmosphere for some Halloween fun with flashlight guided tours, candy giveaways, games, face painting and a special magic performance by Owen the Magnificent. This event is on Sunday, Oct. 14 from 2 p.m. to 5 p.m. and has a lowered admission price to $6 per person. Come on out to these haunted houses and prepare to be scared.