LLC Welcome Day
On Wednesday, Aug. 21 SAB hosted Welcome Day in the field house where all students could come and learn about ways to get involved on campus, receive freebies, participate in fun and free events, eat free food and meet new people. At the SAB event, there was axe throwing, archery tag, Pippi's Asian Name Art, Jeff's Caricatures on Paper, Don Sol Mexican Grill, inflatables and Scovill Mobile Zoo for students to enjoy.
Even with the multiple forms of entertainment, Welcome Day's main focus is to help students get more involved on campus. At Welcome Day Lake Land College's clubs had tables set up so new students can learn about the club and get the opportunity to sign up and join a club they are interested in. Some of the clubs at welcome day were Club I.T., PRIDE Club, Health Services Club, Broadcasting Club, Theatre Club, and Laker Christian Fellowship. Overall, the first SAB event of the fall semester was a blast for everyone who could come to enjoy the free food, meet new people and have fun.
About the Writer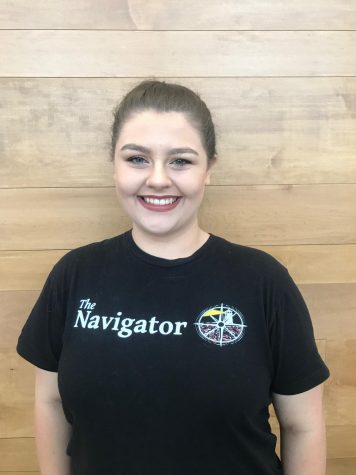 Madelyn Kidd, Editor-in-Chief
Email: [email protected]

Madelyn is a sophomore at Lake Land College, and she is a Liberal Arts major. Madelyn has plans to major in journalism...